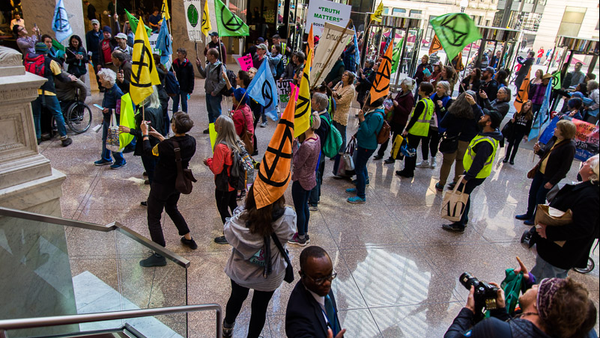 The World Burns as "The Globe" Turns
The world burns as "The Globe" turns!
Demand the Boston Globe Tell the Truth about the Climate Crisis.
The Boston Globe has been dangerously negligent in its failure to adequately cover the climate and ecological crisis. On October 18, from 1-3 PM we will rally to demand the Globe provide thorough and accurate coverage of the Climate Crisis. We will assemble at Faneuil Hall at 1:00 PM, then march to the Globe office at 53 State St. This is a follow-up to our rally of April 2019 at the Globe; sadly, The Globe's coverage remains weak.
This will be a large, vibrant, fun, artistic, and disruptive action! We are reaching out to potential partner organizations who are also angry at the Globe's reporting failures. We seek a large media campaign to pressure the Globe and other local media to properly educate the public about the truth of the climate crisis. We will make it possible for people to keep social distance, everyone will wear a mask, and we will make it as inclusive as we can. There are many roles to fill so please sign up and share this link with friends.
If you cannot make it, support us virtually in a Tweet storm at 2pm! And if you are attending, please read these instructions in advance to post while we are at the Globe. Instructions here.
Accessibility
Street level, wheelchair accessible