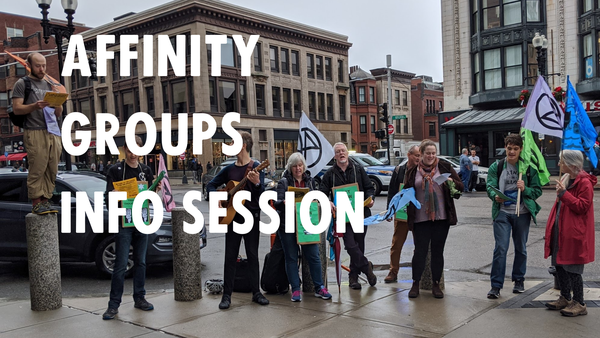 Affinity Groups Info Session
Learn more about the power of Affinity Groups! They are a great way to get involved with XR!
Affinity Groups are groups of 8 - 12 people who have similar interests and do activities together. Your Affinity Group may start out with activities such as reading a book about the climate crisis together, doing a litter pickup event and going on a nature walk. Then after you've grown as a group and build trust and camaraderie with one another, as well as have some non-violent direct action training, you would attend XR actions together and plan direct actions.
If you are interested in joining an Affinity Group please complete this form.
The session will last about 30 - 40 minutes.