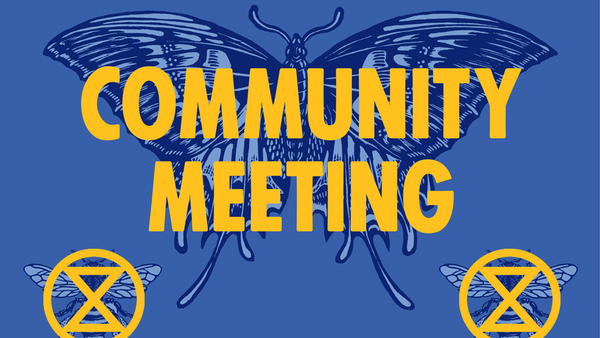 Please come to our monthly community meeting!
All are invited, new members, veteran members, young and old. Kids and families welcome.
Bring something to eat or drink to share (reusable utensils preferred).
We will have time to socialize and then some singing, updates from XR around the world, announcements about what's next and other fun activities.
Please RSVP below so we know how many rebels to expect.
Accessibility
Wheelchair accessible