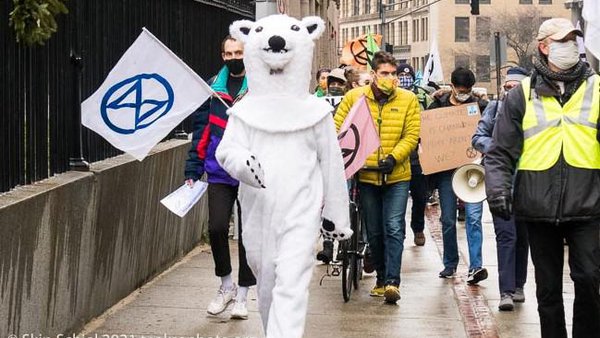 Dying for Climate Action with the Red Rebels
Join us for our August die-in where we'll give representation to the non-human inhabitants of the planet. As we collectively "die" we will visually show how the climate and ecological emergency will be devastating for all of Earth's inhabitants. The 6th Mass Extinction is here and we need to ACT NOW.
Please wear animal costumes, masks, face paint or your human skin to TELL THE TRUTH and STOP ECOCIDE.
Rain or shine. Dress accordingly. Bring a friend!
We will meet at Park St station. Late arrivals are OK. If we aren't at Park St any longer meet us at Downtown Crossing. We'll end around 6pm.
Please sign up below so we can send you a reminder and any updates.
Photo by Skip Schiel.
Accessibility
Public streets