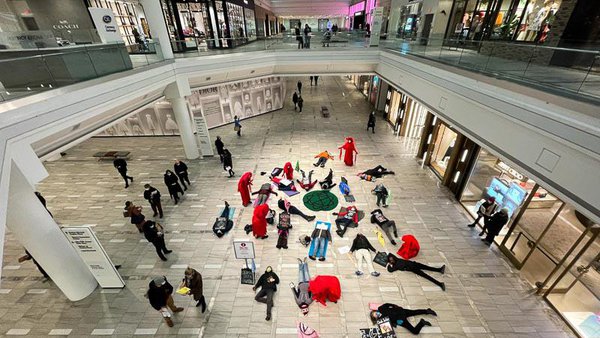 Primary Day Die-In with Red Rebels
Join us for another die-in to warn about the worst effects of the climate crisis. We are heading for extinction and need to act now.
The climate is already breaking down. This summer, there has been record heat around the world. It is only a matter time before the western United States runs out of water. The recent climate legislation produced by our federal and state governments does not go far enough to mitigate the effects. High-income countries are producing 10 times the amount of emissions as the poorest countries. We don't have any time to waste: We are dying for climate action now!
We will be gathering at Government Center T Stop, 1 Cambridge St, Boston, MA 02114
Accessibility
Public streets and sidewalks