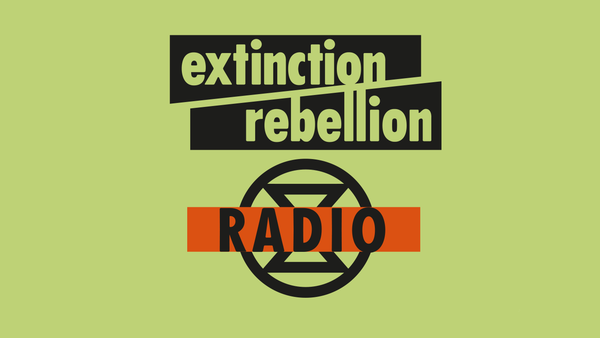 Extinction Rebellion Radio
Listen to Extinction Rebellion Radio - 6:30 pm every Tuesday on WBAI. ​
Extinction Rebellion Radio is dedicated to covering weekly news and stories on the climate crisis through conversation, interviews and expert perspectives. Our stories focus on our rebellion against the climate crisis with a focus on the systems that have brought us to crisis and the complexities, people, and nuances that exist within them. ​
This show is rooted in Extinction Rebellion's four demands: government must declare a climate and ecological emergency, government must halt biodiversity loss and reduce greenhouse gas emissions to net zero by 2025, government must be led by the decisions of a Citizens' Assembly on climate and ecological justice, and we must prioritize the most vulnerable people to create a livable planet for all.
The hosts of Extinction Rebellion Radio are:
Matthew Kearney is an active member of Extinction Rebellion's Boston chapter and the Northeast Region. His B.A. is in English and his Ph.D. is in Sociology. He is the author of The Social Order of Collective Action: The Wisconsin Uprising of 2011 about the massive protest defending labor rights that pre-figured the Occupy Movement, showing how organizing outside of formal structures can produce massive mobilizations. His writing has appeared in The Progressive and several academic journals, and been translated into German and Chinese. He has taught at Harvard University, Emerson College, and the University of Wisconsin-Madison.
Alycee Lane is an activist with XR SFBay and author of the award-winning book, Nonviolence Now! Living the 1963 Birmingham Campaign's Promise of Peace(Lantern Books, 2015). She is also host and creator of the Patreon podcast The Wretched of Mother Earth, where she "decolonizes our climate catastrophe." Her podcast takes its name from her most recent book The Wretched of Mother Earth: The Handbook for Living, Dying, and Nonviolent Revolution in the Midst of Climate Change Catastrophe (2018). In that work, Alycee argues that "if we hope to save ourselves from climate change catastrophe, we must face not only the prospect of human extinction; but also we must radically confront what produced the climate crisis in the first place: the "colonial power matrix" and our deadly attachments to it."
You can find her articles on our climate crisis in Counterpunch, Truthout, and Common Dreams magazines. A graduate of Howard University, Alycee studied English literature and later obtained her Doctorate of Philosophy from UCLA, where she specialized in African American literature and culture of the civil rights and black power movements. From 1995 to 2003, she served as an Assistant Professor of English at the University of California, Santa Barbara, after which she obtained her Juris Doctor from UC Berkeley (Boalt Hall)