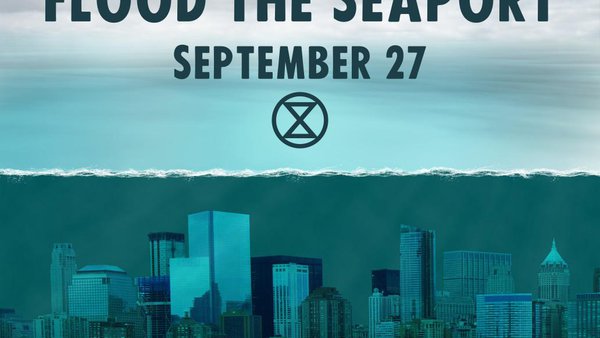 Flood the Seaport!
Our planet is facing climate, ecological, and societal collapse because of human behavior. We continue to burn oil, coal, & natural gas, and destroy and pollute natural habitats. Together, we must rise up to create a just and livable future for all life on earth. We cannot sit back any longer and hope that someone will save us. We must stand together and demand that our governments tell the truth about the climate emergency and act now.
Extinction Rebellion will meet at Dewey Square near South Station and march to the Seaport to peacefully disrupt business-as-usual, raise awareness of the climate emergency, call on the public to join the rebellion, and demand that Massachusetts declare a climate emergency and implement policies to address it.
Everyone can participate and play a role. We've got room for all! There will be music, singing, interesting props, people in costumes, and a large group of meditators. Some people may engage in an act of civil disobedience but participation in this portion of the event requires advanced training. Please come! Email johnb.xr at protonmail.com for more info.
Watch Greta Thunberg's call to action.