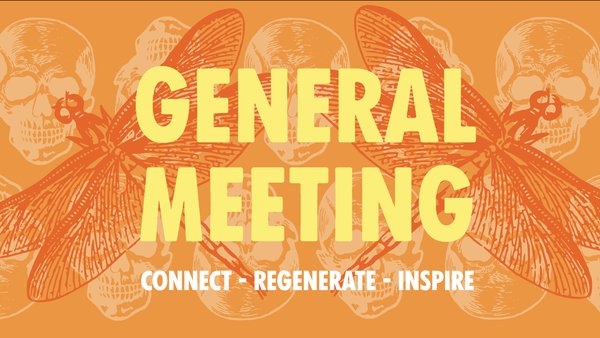 Are you wondering how you can get involved in fighting for a liveable climate now that the winter is upon us? Looking for a way to plug into XR and put your talents to use? Want to meet friends and neighbors who are passionate about taking action around the climate emergency? Join your fellow Rebels for an afternoon of community, art and music, food, and skill building as you help grow the climate movement!
This General Meeting will be your opportunity to learn about the working group of your choice and build your skills. We'll have a variety of activities, with something for everyone:
Build and practice your climate pitch: practice talking about the climate with friends and family ahead of the upcoming holidays, and learn best practices for engaging with passersby as you canvass
Make joyful art
Book swap -- bring favorites you're ready to pass on and come home with new reads -- or gifts!
Raise your voice in song and chant
Engage with fellow rebels in imagining next steps for our movement
Regenerate and restore as we head into the holiday season
And more!
Whether you're an old member looking to reintegrate with the rebellion after time away, new neighbors hoping to meet people nearby with similar interests and ambition, or anyone in between, we'd love to have you! We only ask that you RSVP so we can be sure we have enough food!
Feel free to bring a beverage / snack / dessert to share.
If you are able to take a COVID test in advance that would be appreciated.
The meeting will go until 6pm (or so). We will be in the Fellowship Hall of the Calvary United Methodist Church in Arlington. Enter via the red doors at the double stairs in the horseshoe driveway.
Need a ride? Can offer a ride? We'll send a rideshare doc to all who RSVP.
Good public transportation options include (a) pleasant walk along Minuteman Bikeway from Alewife Station 1.1 miles (20min), (b) bus from Porter Square along Mass Ave (14min). Bike options good on Mass Ave. and Minuteman Bikeway.
Parking usually available on Mass Ave. (meters). No parking in church driveway.
Accessibility
There's an elevator to the Fellowship Hall.