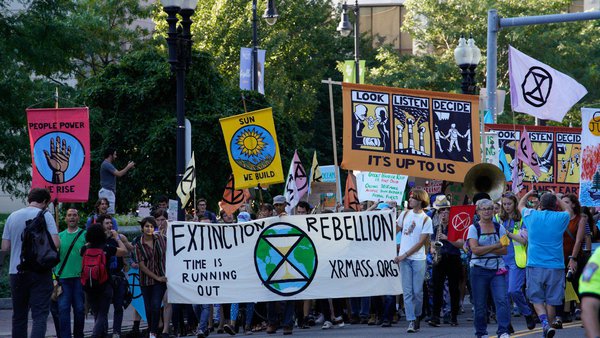 XR Joins the HONK! Parade and Mass Die In/RIse Up
Extinction Rebellion will join the HONK! Parade starting in Davis Square in Somerville. We will march to Harvard Square, Cambridge, where we'll join ACT (Alliance of Cambridge Tenants), MIRA (Massachusetts Immigration and Refugee Advocacy Coalition), and members of 350 Mass for a mass Die In/Rise Up to draw attention to the interconnections between housing justice, immigration rights, and the climate crisis.
The parade starts at noon, but we will meet early to work out last details of the die-in — please arrive at 11 at the parking lot at the corner of Herbert and Day streets, behind the Davis Square post office.
Accessibility
The march is on street level and is wheelchair accessible