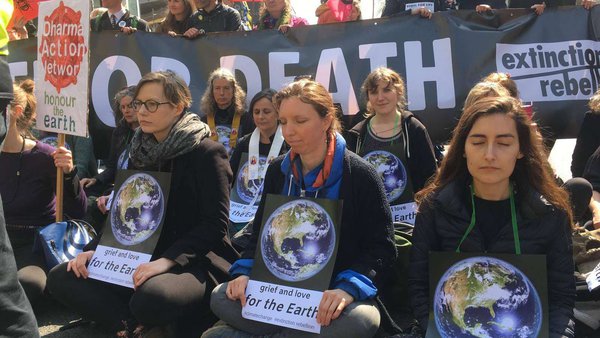 Social Distance Meditation Swarm in Wellesley Sq
Join us in Wellesley Square and practice meditative and highly conscious social distancing as we walk the crosswalks and occupy street corners with masks and signs. Our messaging - pointing to similarities between the Covid Crisis and the Climate Crisis - will primarily be through banners, signs, and our quiet presence as we will not be passing out flyers or engaging motorists and pedestrians in conversation.
We will go from 10:30am to 11:30 or 12:00pm.
Participants are encouraged to wear black, and/or green, and a mask of course, and will walk, or stand, in a meditative manner.
Meet at 10:15am at the Congregational Church, 2 Central St, Wellesley, MA
June 6 is the rain date.
Accessibility
Sidewalk accessible