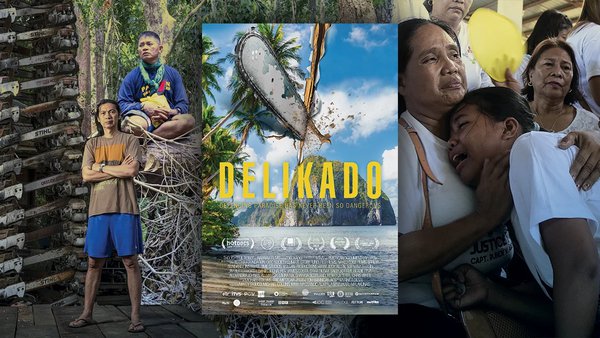 Join us for a special screening of Delikado (2022), an award-winning independent film that follows three environmental crusaders who confront betrayal and murder as they battle to save an island paradise famed as the Philippine's 'last ecological frontier'.
"A cinematic call for vigilance." — LA Asian Pacific Film Festival
Bring your friends! Engage with old and new rebels in conversations about land defenders and protecting the planet and its wildlands.
Doors open at 6:30; screening at 7:00 with discussion to follow.
Cost: free, donations accepted.
We will offer a few snacks and drinks. Our hosts, the residents of Beacon Hill Friends House, require visitors to be up-to-date on COVID vaccinations and to wear masks indoors while not eating/drinking.
Advisory: This film contains threatening language and footage of dead bodies in reference to Rodrigo Duterte's "war on drugs". More information about the movie can be found on the official webpage.
Accessibility
Accessible space (separate wheelchair entrance, please ask for details). The movie has subtitles for nearly all spoken parts.