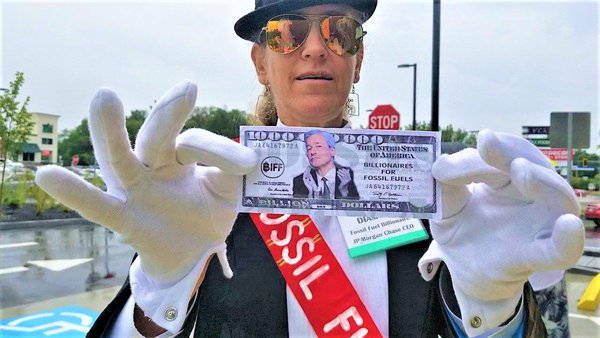 [Solidarity] NATIONAL DAY OF ACTION: DIS-CREDIT THE BAD BANKS!
The fossil fuel industry needs money to drill new wells, build new infrastructure, and otherwise create climate chaos.
Banks lend that money to the industry. (That's OUR money that we have deposited in the bank.)
If banks stop lending them money, that could stop the industry from doing its dirty work.
Third Act, which is Bill McKibben's new organization, is sponsoring a national Day to Discredit Bad Banks. Actions will urge customers to move their money away from the "Big Bad Banks" that do most of the lending and cut up their related credit cards, and will let the banks know that we won't let our money be used to destroy the planet's ecosystems.
Go here for more information.
Accessibility
Public streets and sidewalks