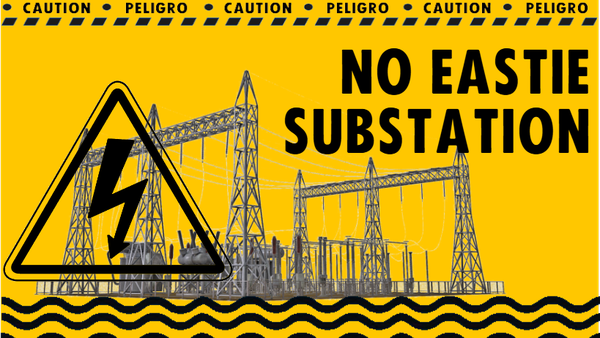 Community Event: No Eastie Substation
Eversource Substation Question Will Appear on November's Ballot. It is a non-binding ballot question which calls for meaningful participation from Boston residents in the approval of public utilities.
Vote NO on question 2: "Should a high voltage, electric substation be built at 400 Condor Street in East Boston, along the Chelsea Creek, near homes, parks, playgrounds, jet fuel storage, and in a flood risk area rather than in a nearby alternative safe and secure location such as non-residential Massport land at Logan Airport?" Find out details on xrmass.org/substation or https://noeastiesubstation.com/
"The ballot measure will be the first time residents will be able to directly express to the City our opposition to this ill-conceived idea. We trust the new Mayor will use all her available powers to resolve this serious issue." said East Boston resident Heather O'Brien.
Join us for our community event in East Boston. Bring signs that can be reused in front of polling locations on Nov 2. Sign up below to stay updated!
Accessibility
public park