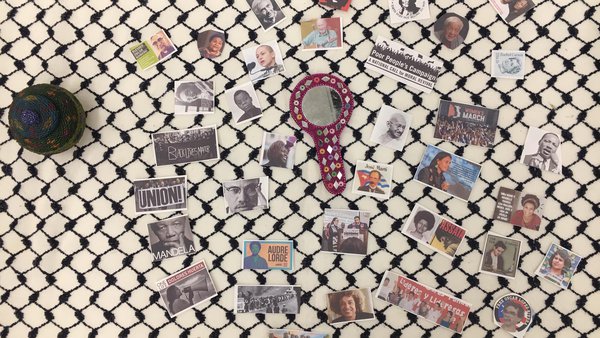 Learn how to take part in XR actions at this NVDA training series! You will be empowered to engage in non-violent civil disobedience and have the opportunity to form an affinity group, which is your creative team and support system for Extinction Rebellion actions. Bring friends who you would like to form an affinity group with, or make one with fellow rebels that you meet while you're here!
We recommend that you attend an XR orientation meeting before you attend our NVDA training. You can find the next orientation on our calendar.
Event logistics
Time: Sunday July 21, noon until 6pm. Please arrive at 11:50pm to give yourself time to settle before the training begins.
Location: Our training room is at the Massachusetts Institute of Technology in Cambridge, in room 09-451. You should enter at 77 Massachusetts Ave. You can find detailed directions to the room at this link, along with accessibility, transit, and parking info.
What to bring
wear comfortable clothes

your own plate, cup, and cutlery to minimize waste. We will provide snacks and drinks during a short break -- no disposable plastic water bottles please!

this training is free. If you would like to and can bring a contribution, we will collect cash donations for our trainer at the end of the session.
Preparation for Civil Disobedience. Honoring the movements we stand on. Building community for action.
This training session will provide engagement on non-violence and the dynamics of civil disobedience, offer scenarios and practical information for taking collective action, and look at movement messages that convey powerful impact. Time to connect, get energized, and deepen readiness for being and acting together.
Trainer Cathy Hoffman has been involved in activism over many decades - most recently with the two-year-long fight to stop the West Roxbury Pipeline and civil disobedience actions for the local Poor Peoples Campaign.
Contact mcusi@pm.me with questions.
Accessibility
Much of the training involves group and partner discussion, and there are some roleplays which may involve aggression and loud noise, which we always warn people ahead of time in order to give people the option to participate. We are looking into setting up childcare for the day but it has not been confirmed yet -- please notify us if this would be helpful for you.