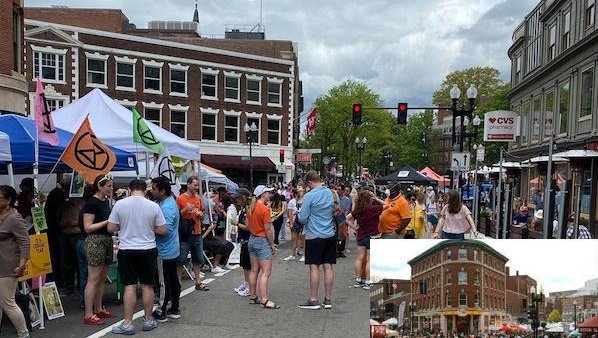 Join us at our oureach table at Mayfair on Sunday May 7th. We will be there from 10:30AM - 6PM talking to folks about joining XR, stop by anytime during that window!
The 38th annual MayFair will feature… * Live music, dance, and street performers! * Family-friendly activities! * Sidewalk sales! * Arts and craft vendors! * Vintage goods! * Free samples! * Food from all over the world! * Extinction Rebellion Boston!
Of course, It's all fun and games until you remember we're in a climate crisis. Come and help us with outreach. We need volunteers to help us talk to people about what they would probably prefer to ignore.
RSVP here, so we can send you the exact table location once we have that. Please consider taking over a 1-2 hour window when you could help at our table. No prior knowledge required, we will have outreach experts there the whole time.
Accessibility
Public Sidewalks and streets