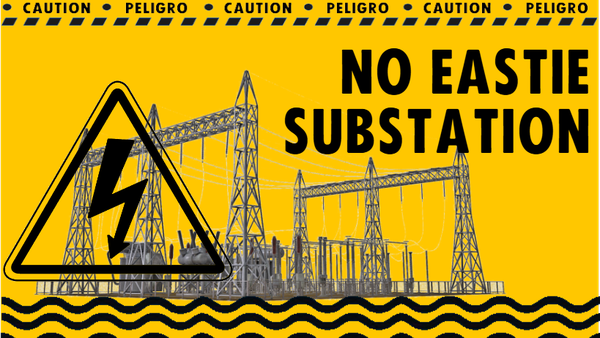 Tweetstorm: Vote No on 2 #NoEastieSubstation
A question regarding Eversource's proposed substation will appear on the ballot on November 2nd. Vote NO on question 2: "Should a high voltage, electric substation be built at 400 Condor Street in East Boston, along the Chelsea Creek, near homes, parks, playgrounds, jet fuel storage, and in a flood risk area rather than in a nearby alternative safe and secure location such as non-residential Massport land at Logan Airport?"
"The ballot measure will be the first time residents will be able to directly express to the City our opposition to this ill-conceived idea. We trust the new Mayor will use all her available powers to resolve this serious issue." said East Boston resident Heather O'Brien.
It is a non-binding ballot question which calls for meaningful participation from Boston residents in the approval of public utilities. Find out details on xrmass.org/substation or https://noeastiesubstation.com/
Join our tweetstrom to raise awareness on the ballot question a day before election day. Sign up below to stay updated!