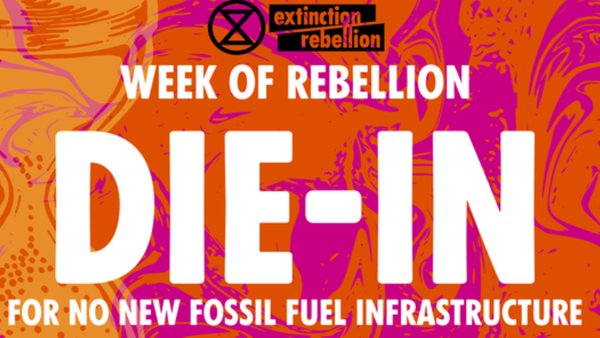 WEEK OF REBELLION: Die-In for No New Fossil Fuel Infrastructure
RESCHEDULED BECAUSE OF WEATHER FOR WEDNESDAY SEPTEMBER 27 AT 5:30 PM!
WEEK OF REBELLION: XR Boston's Die-Ins are a signature event on our calendar, where we gather in a public place and invite participants to lie down on the ground and "die," representing the lives lost to climate change fueled by fossil fuels. This is a no-arrest-risk demonstration, perfect for new or seasoned activists. As the Week of Rebellion comes to a close, we will demonstrate the somber end of our planet if those in power refuse to take immediate action. Remember to wear clothes suitable for lying on the ground!
More Week of Rebellion Events / Information