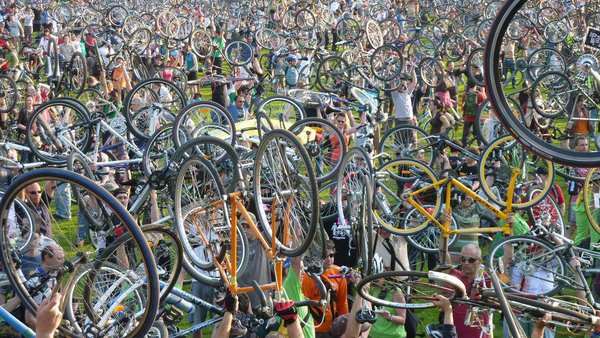 World Car Free Day Rebel Ride [Postponed to Friday, Sept 23]
MOVING TO FRIDAY DUE TO POTENTIAL SEVERE WEATHER
Cities all over the world celebrate Sept 22 as "World Car Free Day". This is part of a long tradition of the car free movement that has led cities and their citizens to prioritize pedestrians, cyclists and public transit over the private automobile. XR Boston and Car Free Boston will take part this year and imagine a city for people, free from the polluting, dangerous, noisy and climate altering automobile. Join us for a tour of the city by bike, scooter, rollerblades and skateboards!
cars and climate collapse:
The private car is responsible for around 24% of greenhouse gas pollution in MA.
If SUVs were a country they would rank 7th in CO2 impact.
Vehicle pollution in the Northeast is responsible for thousands of premature deaths per year.
The event will start in Copley Square and travel around 10 miles total and will finish in the Boston Common. We will meander at a slow pace (< 10 mph). Bring lights, music, costumes, flags and positive vibes. We will be taking a lane on open streets, with safety in numbers. If you have experience corking (marshaling) let us know at outreach.xrboston@protonmail.com
RSVP for updates, route map and more info!
Accessibility
must be able to ride for about 90 mins, e-bikes very welcome!