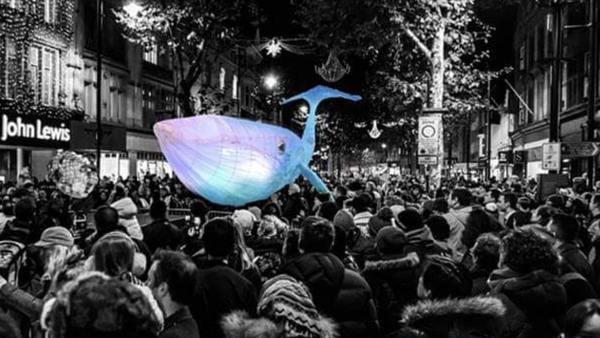 XR at Boston's 2022 First Night Puppet Parade
Extinction Rebellion will be joining the Puppet Cooperative in Boston's 2022 First Night Puppet Parade to bring our message of climate urgency to the new year's celebration Come help carry our 25 foot illuminated whale, spirit elk, giant birds, glowing lanterns and fireflies. All ages are welcome!
We will meet at the steps of the Public Library at Copley Square at 5 PM Friday Dec. 31. The parade leaves at 6 PM, and will finish by 7 PM, with cookies and hot chocolate at the Puppet Lair in the alley behind Emmanuel Church, 15 Newbury St.
Accessibility
The Puppet Library is not wheelchair accessible.