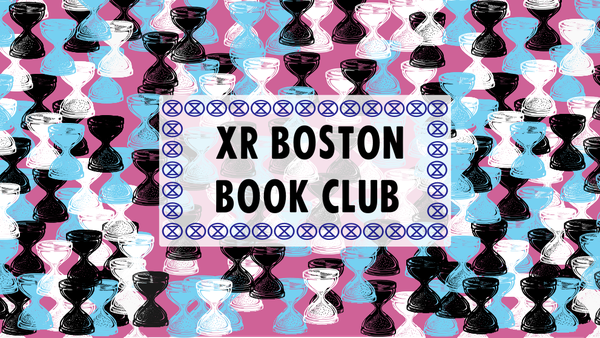 Join XR Boston's book club and read The Extinction Rebellion Handbook: This is not a drill. In our first session, we are planning to discuss informally the part 2 via zoom.
The Guardian newspaper states:
Extinction Rebellion's handbook is a collection of pithy, punchy essays designed to shake us out of our collective despair-induced lethargy. Authored by various thinkers from scientists to psychologists, artists to indigenous activists, it provides a devastating diagnosis: "We are in the sixth mass extinction event and we will face catastrophe if we do not act swiftly and robustly."
If you do not have the book available, please contact us via our Facebook page, to get a link to the PDF download or email us at xrmass.socialmedia@protonmail.com
Sign up on this page to receive the Zoom link.