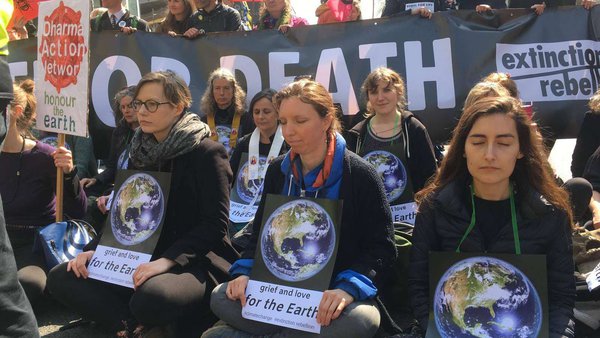 Meditation & Discussion with XRDC
XRDC is hosting an ongoing, peer-led exploration of how we can respond to the climate and ecological emergency with the support of Buddhism, meditation, and other contemplative practices.
Our intention is to strengthen our internal and social resources for the challenging work of standing up for a livable and just planet. In recent months, our conversations have focused on the pandemic and racial justice along with the climate crisis. Many of us are members of Extinction Rebellion, a nonviolent international movement demanding action on the climate crisis through non-violent civil disobedience. All who would like to join are welcome.
Zoom Link Meeting ID: 157-564-633 Password: 497095
630 to 8pm