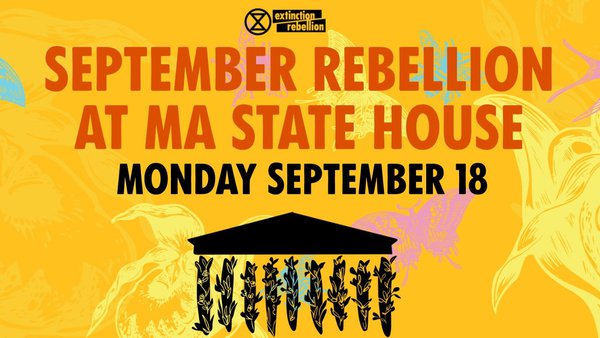 WEEK OF REBELLION: September Rebellion at the Massachusetts State House
This is XR Boston's main fall action!
WEEK OF REBELLION
Join XR Boston at the State House to demand No New Fossil Fuel Infrastructure! This is the perfect event for people interested in direct action with a flair for the dramatic. There will be "creative disruption" for activists looking to join escalation, and plenty of "green" support roles.
Anyone considering participating in the "creative disruption" part of this event should attend an NVDA workshop beforehand.
RSVP for exact timing and action information.
More Week of Rebellion Events / Information
Accessibility
State House is accessible