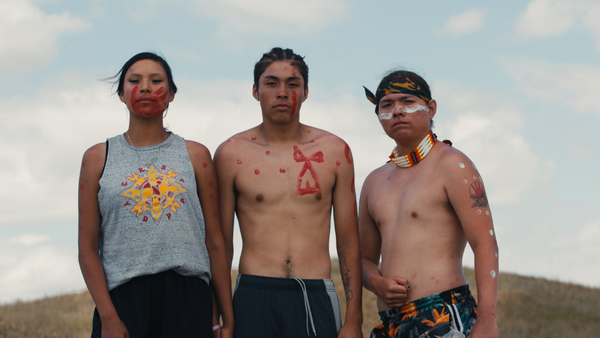 [Solidarity] Lakota Nation vs the United States
Co-presented with the Independent Film Festival Boston, the Roxbury International Film Festival and Globedocs.
Directed by Jesse Short Bull and Laura Tomaselli, documentary, English, United States, 118 minutes, 2023.
Lakota Nation vs. the United States chronicles the Lakota Indians' century-long quest to reclaim the Black Hills, sacred land that was stolen in violation of treaty agreements. A searing, timely portrait of resistance, the film explores the ways America has ignored its debt to indigenous communities, and ponders what might be done today to repair the wrongs of the past. Discussion with Emerson College professor Adam Spry (White Earth Anishinaabe) to follow. GD, BIPOC, SJ, En [CC, AD].
See the trailer here.
Admission is free.
Accessibility
Wheelchair accessible