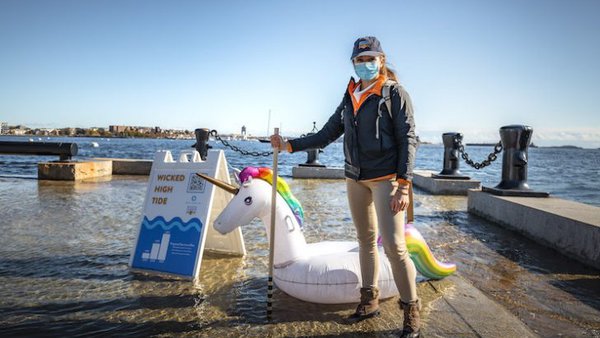 [Solidarity] Wicked High Tide in Boston
Come astral project into the future! NOAH, the National Park Service, Stone Living Lab are hosting a Wicked High Tide Event on Saturday, December 4 from 10-11AM (High tide is at 10:29AM), and Sunday, December 5 from 10:30-11:30 (High tide is at 11:20AM). This event will show you rising tide predictions for 2050. Come ask questions and dare to dive deep and see the future for yourself.
This event happens are multiple locations in parallel: Long Wharf in Downtown, Martin's Park in Seaport, and Central Square in East Boston.
Waterproof shoes are strongly encouraged!
Find more details and register on https://stonelivinglab.org/event/wicked-high-tides-dec-2021/