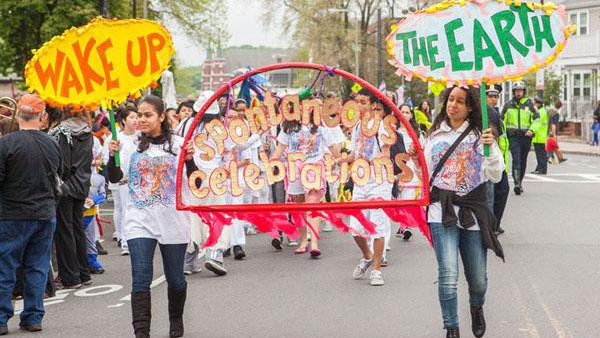 Wake Up the Earth Festival (Solidarity Action)
Help Wake Up the Earth from her winter sleep while celebrating People Power in Jamaica Plain in this family-friendly community festival. The first Wake Up the Earth Festival took place in 1979 to celebrate the defeat of a highway project that was planed to cut through the heart of JP in the late 1960s. Each year the residents of JP come together in a Spontaneous Celebration to celebrate Nature, Community and Democracy on the piece of earth that almost became a highway. This year Extinction Rebellion will join the celebration through participating in the annual Circle Dance with our Bumble Bee and XR Flags. Come join the celebration!
12:30PM - Meeting to plan the Circle Dance
1:30PM - XR members will participate in the Circle Dance with Bee and XR Flags.
If you want to help hold Bee and XR Flags please click on this link, HERE.
Accessibility
This event is outdoors on grass, sidewalks and roads and wheelchair accessible.