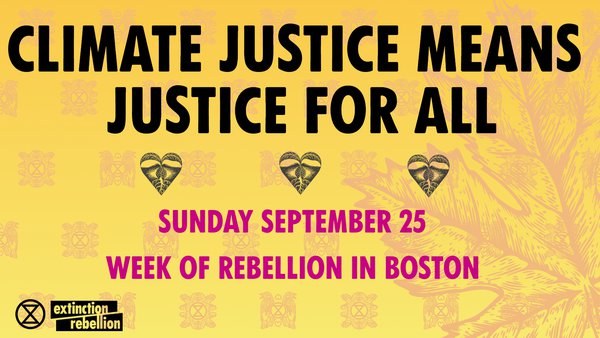 Climate Justice Means Justice for All
Join members of Extinction Rebellion in a protest centering & expressing the intersectionality of the Climate Emergency. We'll rally with speakers & representatives from social, climate, racial, or economic justice movements, as well as groups of a political nature, interested in coming together to protest government inaction on the climate crisis.
Our hope is to put the sociocratic idiom "Many Voices, One Song" (thanks, Ted!) into practice by creating an opportunity for our accomplices & allied organizations to speak out about the climate issues impacting or motivating them, all while demanding "NO NEW FOSSIL FUEL INFRASTRUCTURE" together.
Through this event, we aim to further strengthen and expand our relationships with allied organizations, create opportunities for coalition-building & collaboration, and build cross-movement solidarity.
Accessibility
Public park; Simultaneous translation into Espanol