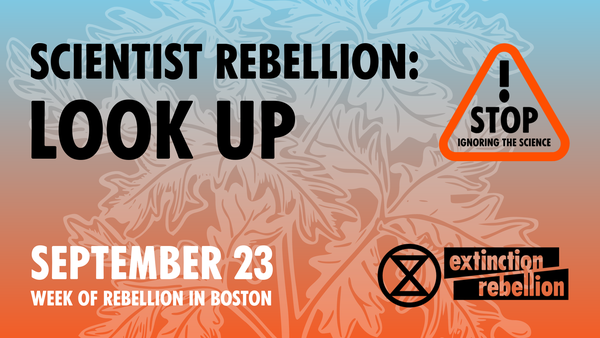 Scientist Rebellion: Look Up
Learn from and talk to local scientists about the facts of the climate and ecological crises - and what to do about it!
We are scientists and we are raising the alarm! As members of this community, we are concerned, worried, even scared about all our future. We need to work together for a more sustainable society. The first step is to stop building new fossil fuel infrastructure and drastically reduce greenhouse gas emissions.
Yet, there are many other scientific insights that can help us making this city and this planet more resilient and livable. Come to hear and join a discussion around a series of 5-minute talks in which scientists working in different fields highlight various aspects of these crises and the solutions that we can support.
The talks will be given between 5:30 and 6:45pm at Fan Pier Pavillion in the Seaport. Please rsvp for updates on the location and more!
Accessibility
public sidewalks