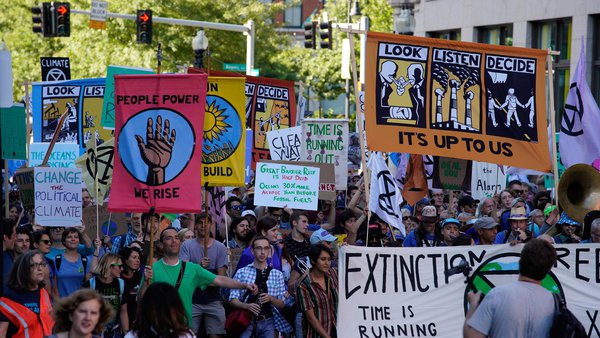 XR March and Die-In at the HONK! Parade
Join XR Boston and the Red Rebels in the annual HONK! Parade a family friendly celebration of activism and social justice. We'll gather in Davis Square at 11:30am and begin the parade at 12 noon. The parade will end at 2pm in Harvard Square where we will engage in a massive die-in and giant banner drop in the middle of the Harvard Square Oktoberfest, bringing attention to the ongoing climate crisis.
This will be our 5th year collaborating with the members of HONK! who are also the members of the Good Trouble Brass Band (formerly the Second Line Pleasure Society and Social Aid Band), the group we can always depend on to bring music and joy to our protests. They are very excited to organize a die-in with us this year, repeating the super successful die-in we staged at the 2019 HONK! Parade. We hope to bring out a large contingent of rebels this year to make this one our biggest HONK! die-in ever!
XR Boston's new 12 foot North Atlantic Right Whale puppet will be joining us in the parade! Feel free to come dressed as your favorite sea creature or bring a sign about the dangers climate change poses to ocean life!
Accessibility
On blocked-off streets and wheelchair accessible. It is a long walk that may be hard for some people with mobility issues.