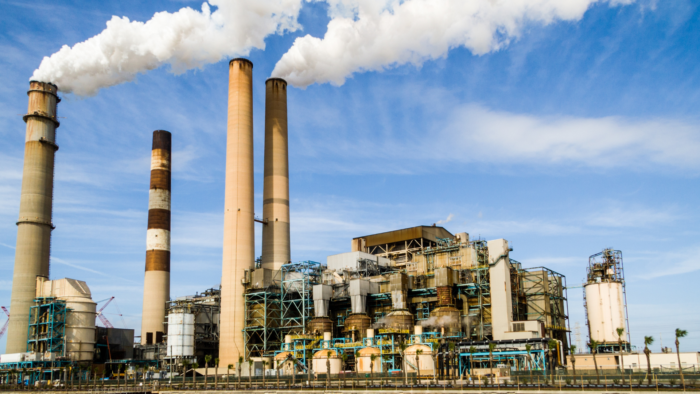 For MA Legislators: Memorandum on Fossil Fuel Infrastructure and a Just Transition
Memorandum
FROM: Extinction Rebellion Boston, Scientist Rebellion
TO:
Senate President Karen Spilka
Speaker of the House Ron Mariano
Massachusetts State Legislators
DATE: May 10, 2023
RE: OUR DEMAND FOR REAL ACTION ON CLIMATE CHANGE: NO NEW FOSSIL FUEL INFRASTRUCTURE AND FUNDING FOR A JUST TRANSITION

We are Extinction Rebellion [1] and Scientist Rebellion [2], a coalition of concerned citizens and scientists taking action against climate breakdown. We are here today at the State House to demand that the Massachusetts State Legislature ban all New Fossil Fuel Infrastructure and fully fund a Just Transition.
The Science Is Clear.
To avoid devastating climate breakdown [3] we need to dramatically cut greenhouse gas emissions. The only way to do that is to STOP building fossil fuel infrastructure and FULLY FUND a rapid transformation of our economic and energy systems [4]. The latest IPCC report, which synthesizes the research of thousands of scientists, stresses that we need an immediate transition to renewable energy to "secure a livable... future." [5] Yet carbon dioxide and methane emissions continue to rise and governments do next to nothing. 2021 was Boston's hottest year on record [6], and studies have shown that New England is warming faster than the rest of the planet. [7] According to the 2022 Massachusetts Climate Change Assessment commissioned by this legislature, the Commonwealth's health, economy, agriculture, and critical infrastructure are all threatened by climate breakdown. [8]

The 2021 "An Act Creating a Next Generation Roadmap for Massachusetts Climate Policy" was a step in the right direction, but it is not nearly enough. To avoid catastrophe we need bold, swift action from every sector of society, especially from our elected representatives.

We Are Sick of Excuses.
Do not tell us you are doing everything you can. For years you listened to lobbyists instead of scientists, hid decision-making behind closed doors, and ignored calls for real action on climate change.[9] Instead of fighting for our future you wasted precious time coddling corporations and playing petty politics.

We Demand Action.
We demand an immediate prohibition on all new fossil fuel infrastructure in the Commonwealth. House Speaker Mariano and Senate President Spilka must introduce legislation that places a moratorium on new fossil fuel infrastructure and cancels all fossil fuel infrastructure projects under development.
No New Fossil Fuel Infrastructure means:
NO new fossil fuel power plants
NO new gas hookups
NO new natural gas pipelines
NO new LNG facilities
NO new gas stations
NO new airports or airport expansions
STOP fossil fuel infrastructure under development, including:
MMWEC's Peaker Plant in Peabody
NEC's Liquified Natural Gas Facility in Charlton
LNG expansion to Douglas
L.G. Hanscom Airfield's North Airfield Development in Bedford
"Modernization" projects in Lowell and Worcester
"Reliability" projects in Western Mass. and Sharon-to-Brockton
The Hopkinton-Ashland Transfer Line
Meter stations in Longmeadow and Charlton
We Demand A Just Transition.
The transition from fossil fuels to renewable energy requires bold policies and a historic allocation of funds. A Just Transition means transforming our wasteful, exploitative system, and recognizing that the Earth is finite, and that all people have an equal right to share in its bounty.
Working people, people of color, and historically disadvantaged groups are most vulnerable to the climate crisis. A Just Transition requires redistributive policies that reduce emissions, reduce inequality, and give working families the resiliency to withstand climate breakdown.
Senate President Spilka and House Speaker Mariano must immediately propose, and the legislature must fund, a comprehensive, society-wide transition to a carbon-free economy, prioritizing the needs of environmental justice communities.
A Just Transition includes:
A massive investment in publicly-owned renewable power generation, transmission and storage, including household and community systems to best ensure resiliency.
A free, state-wide, electrified, public transportation system.
Free, state-wide access to bikes, e-bikes, and bicycling infrastructure.
Free retrofitting of existing homes and buildings, including solar panels, insulation, heat pumps, etc.
New building codes, energy efficiency standards, and regulations that prioritize people over corporate profits.
Redistributive policies to provide working families with economic security in the face of crisis.
Programs to welcome and resettle climate refugees.
New rules for siting alternative energy facilities that protect vulnerable communities.
Listen to the People
This week activists and scientists around the world are engaging in nonviolent civil disobedience to call attention to the climate crisis. We are breaking the rules and putting our bodies on the line. We implore you to show the same urgency. This is not the time for "politics as usual." You have the power. Use it.
If our demands are not met, we will be back. We will continue using nonviolent civil disobedience to disrupt "business as usual" until we have real action on climate change. Get to work. Our future depends on it.
References:
[2] https://www.scientistrebellion.com
[3] McKay et al. 2022. "Exceeding 1.5°C global warming could trigger multiple climate tipping points." Science, 377, eabn7950. DOI:10.1126/science.abn7950
[4] https://www.ipcc.ch/report/ar6/wg1
[5] https://www.ipcc.ch/2022/02/28/pr-wgii-ar6/
[6] https://www.bostonglobe.com/2022/01/03/science/2021-was-bostons-warmest-year-record/
[7] https://www.bostonglobe.com/2022/12/07/science/new-england-winters-are-getting-much-warmer-data-shows/
[8] https://www.mass.gov/info-details/massachusetts-climate-change-assessment
[9] Hall, Galen, Trevor Culhane and J. Timmons Roberts. 2021. "Who's Delaying Climate Action in Massachusetts? Twelve Findings." Policy Briefing, The Climate and Development Lab, Institute at Brown for Environment and Society, online at climatedevlab.brown.edu. January 2021.
---
Featured:
Stop the Fossil Fuel Industry, Now: List of events for Extinction Rebellion Boston's September week of rebellion

A compilation of books, movies, articles, and ways to take action to protect Black lives

Nadia Colburn, PhD and member of Extinction Rebellion Media team, discusses how to talk about the climate and ecological crisis with family and friends.
---
---
Upcoming Events:
Wed Dec 6th @ 6 p.m.

Fri Dec 8th @ 5:30 p.m.

Sat Dec 9th @ 3 p.m.