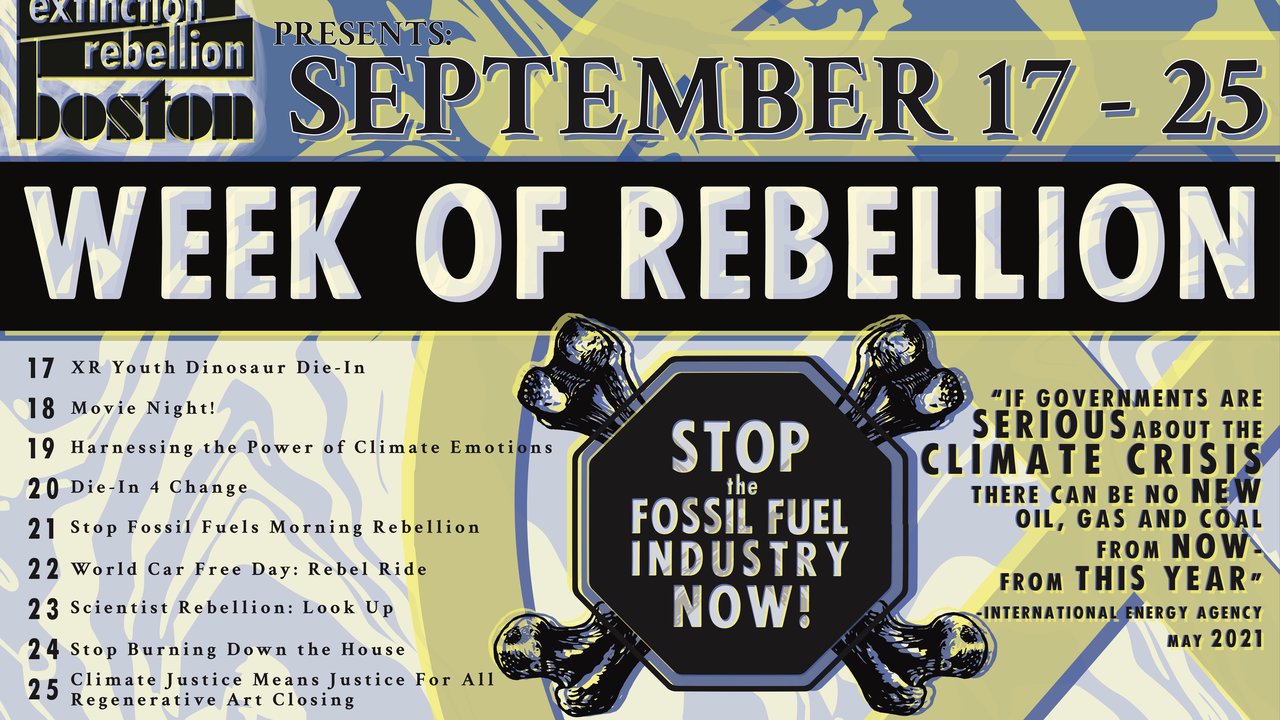 Stop the Fossil Fuel Industry, Now: September Week of Rebellion
Stop the Fossil Fuel Industry, Now
Extinction Rebellion Boston is holding a week of rebellion from Saturday Sept 17 to Sunday Sept 25. We are calling on the Massachusetts and federal government to ban all new fossil infrastructure and make a rapid transition away from existing fossil fuel infrastructure and onto renewable sources of energy.
We need stronger and more urgent policies than the Inflation Reduction Act if we want any chance of maintaining a safe and habitable Earth. We cannot afford to protect the fossil fuel industry and expand production for another decade. And we must collectively stop using Earth's resources to overproduce and overconsume, as part of a growth based economic system, at a rate that Earth cannot repair and regenerate.
At only 1.2 degrees C heating, caused from the burning of fossil fuels and the destruction of carbon sinks, we are experiencing abrupt climate and ecological breakdown. This summer, the UK hit 40 degrees C and is in severe drought, spurring wildfires and crop failures. According to climate scientists, temperatures this extreme were not expected to occur until 2050. America has had record flooding in Kentucky, Yellowstone, and Death Valley. Africa is in extreme drought that is leading to widespread crop failures and famine, affecting up to 26 million people. The climate and ecological crises are happening now and happening fast.
Join us for our September week of rebellion to demand that the Massachusetts and federal governments, financial institutions, and corporations protect the land and water, reject Senator Manchin's side bill, and immediately transition off coal, oil, and "natural gas" and onto clean renewable energy.
Please sign-up for events in advance!
---
Saturday, September 17
3PM @ TBA - Youth Dinosaur Die-in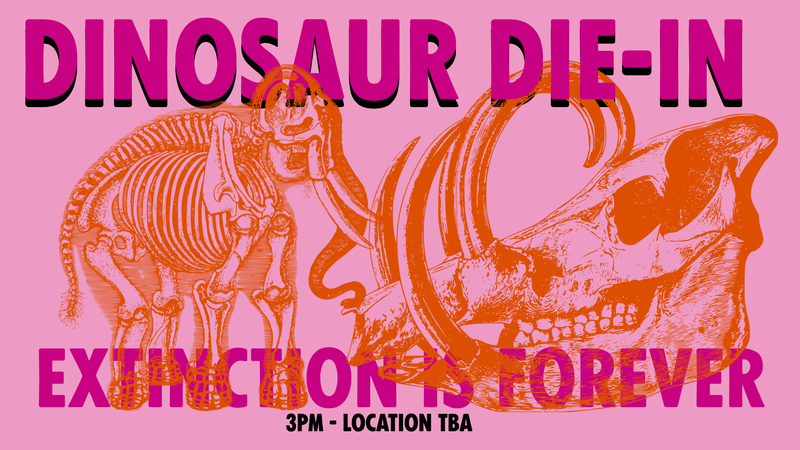 We're starting the Boston Week of Rebellion with a Dinosaur Die-In! Bring your best dinosaur costume and join XR Youth Boston as we remind people that burning fossil fuels and destroying ecosystems is leading to the same mass extinction that killed the dinosaurs.
---
Sunday, September 18
7PM online and in person at Red Sky Studios. The Magnitude of All Things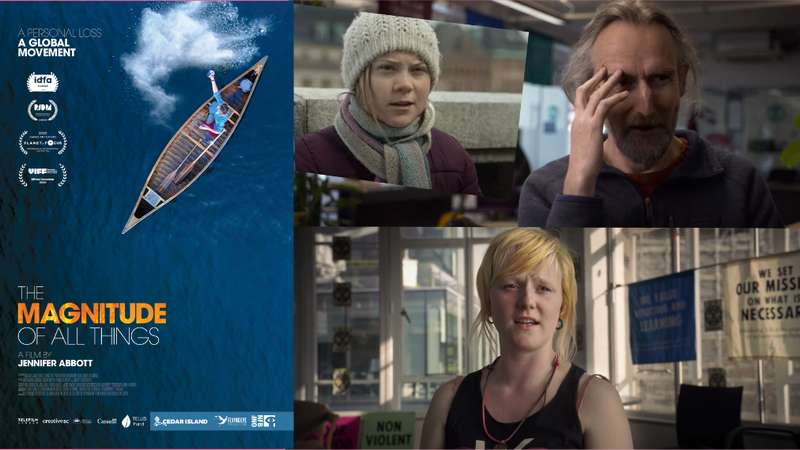 Let's watch the acclaimed documentary, "The Magnitude of All Things" starring XR Co-Founders, Roger Hallam and Clare Farrell. Also featuring Greta Thunberg. We'll be watching this in person at Red Sky Studios, 184 Everett St, in Allston as well as online via "Discord"
---
Monday, September 19
6PM on zoom - Harnessing the Power of Climate Emotions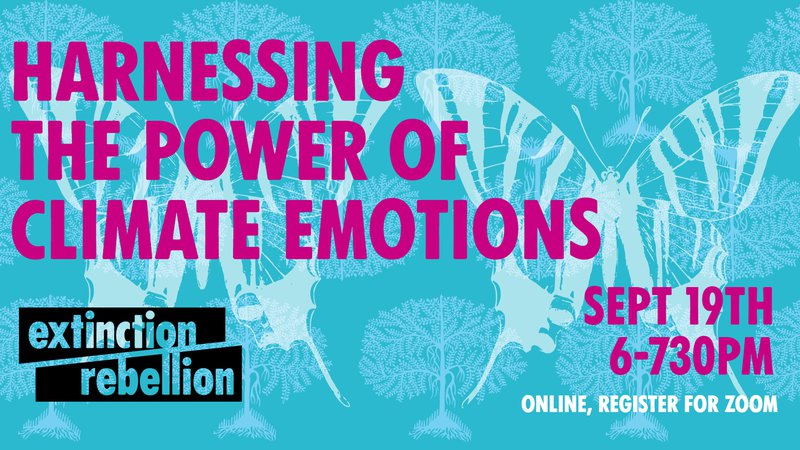 Calling upon the work of ecophilosophers and climate anxiety professionals, we will explore some tools to help us harness the power of these big emotions in ways that leave us feeling empowered instead of overwhelmed.
---
Tuesday, September 20
4:30PM @ Government Center - Die-In 4 Change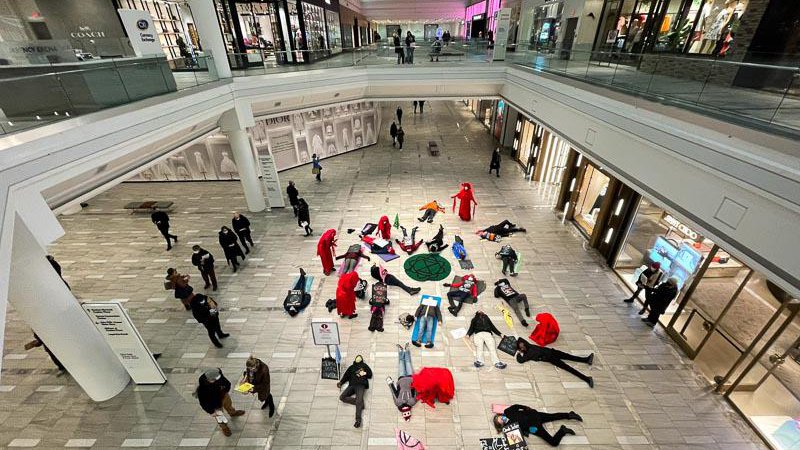 Join us for a special Rebellion Week die-in to warn about the worst effects of the climate crisis. We are heading for extinction and need to act now.
---
Wednesday, September 21
7AM at Post Office Square - Stop Fossil Fuels Morning Rebellion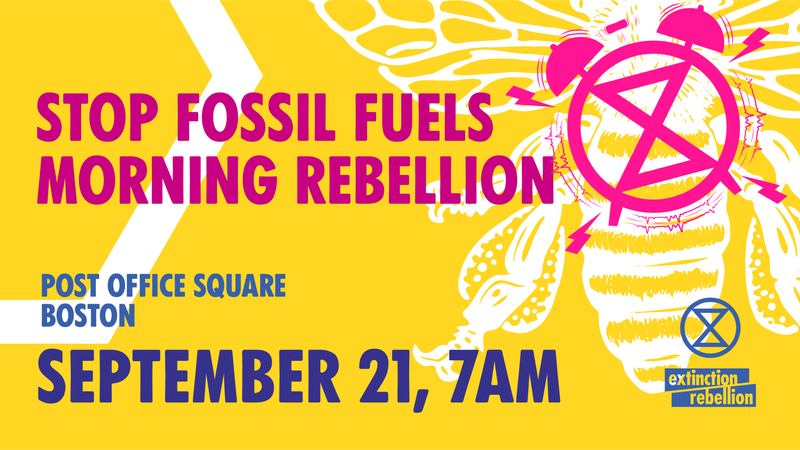 Join us early Wednesday morning as we meet rush hour commuters to make some noise and demand "Stop the Fossil Fuel Industry, Now!"
---
Thursday, September 22
5:30PM at Copley Square - World Car Free Day Rebel Ride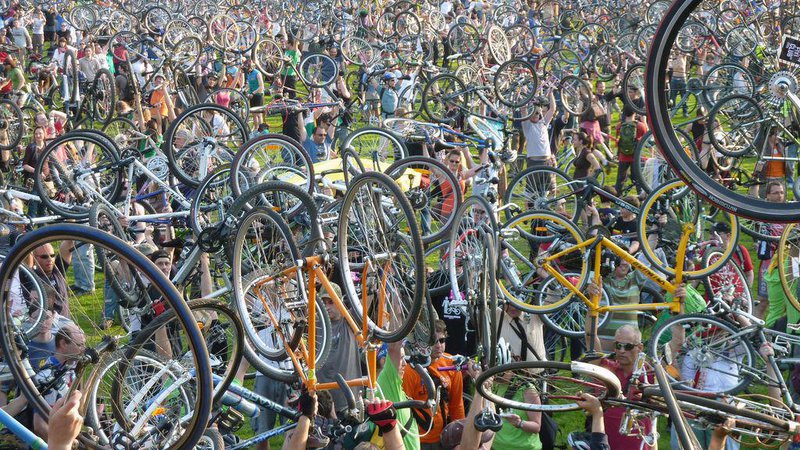 Cities all over the world celebrate Sept 22 as "World Car Free Day". This is part of a long tradition of the car free movement that has led cities and their citizens to prioritize pedestrians, cyclists and public transit over the private automobile.
---
Friday, September 23
5:30PM at the Boston Seaport - Scientist Rebellion: Look Up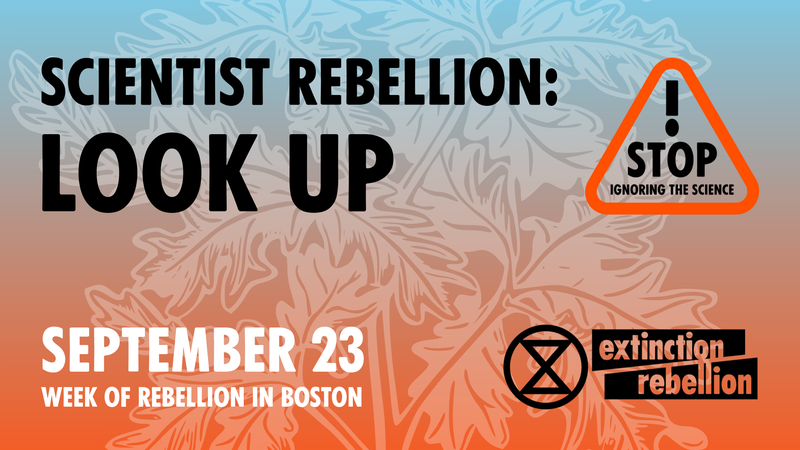 Learn from local scientists about the facts of the climate and ecological crises - and what to do about it!
---
Saturday, September 24
2PM at Dewey Square - Stop Burning Down the House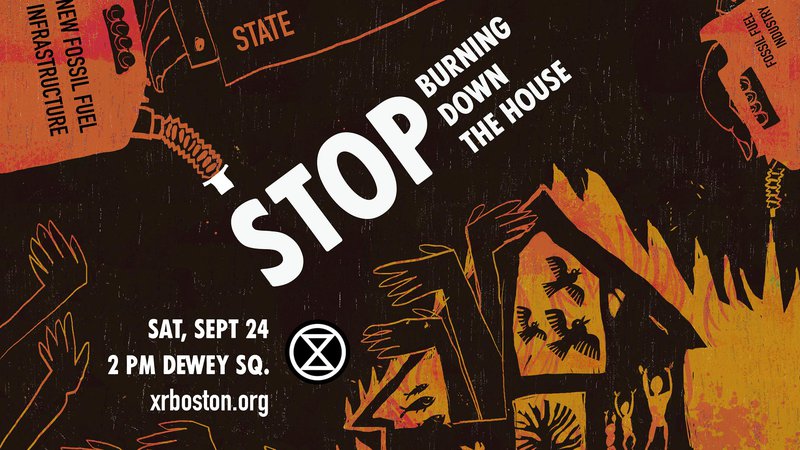 Join us for a march and party at the peak of XR Boston's first Week of Rebellion. We will get into the streets to dance and party! There will be a brief march at the beginning followed by various activities including dancing, food, a People's Assembly, do-it-together art, and more.
---
Sunday, September 25
12 noon at Boston Common - Climate Justice Means Justice for All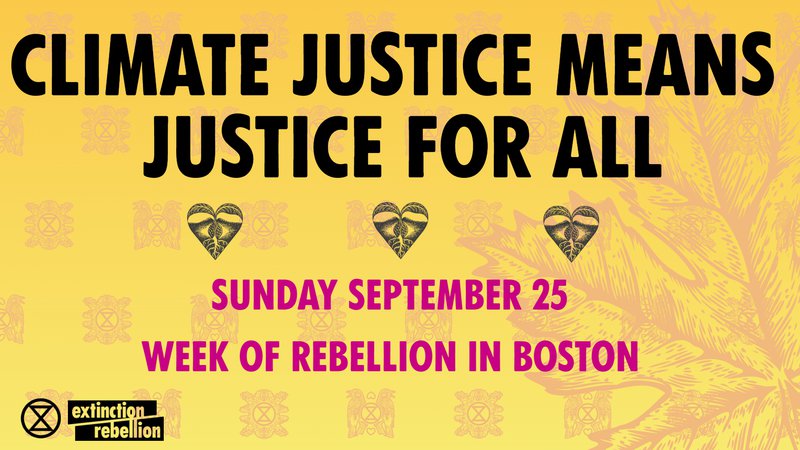 Join members of Extinction Rebellion in a protest centering & expressing the intersectionality of the Climate Emergency. We'll rally with speakers & representatives from social, climate, racial, or economic justice movements, as well as groups of a political nature, interested in coming together to protest government inaction on the climate crisis.
3PM at Boston Common - Regenerative Art & Closing Event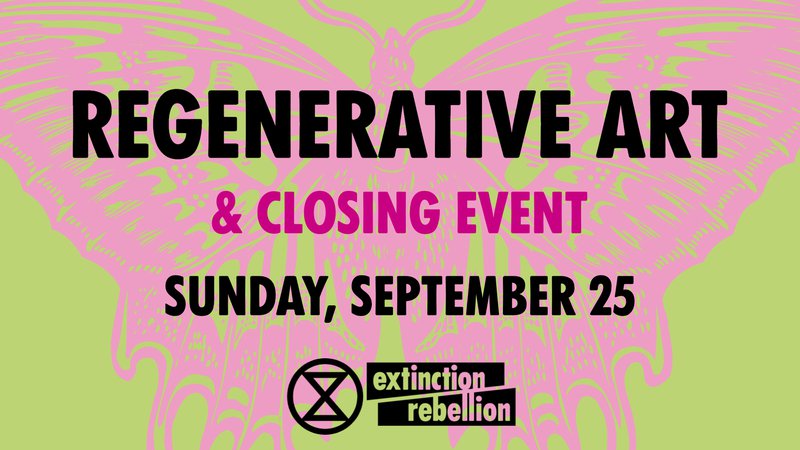 Come unwind with some regenerative art for our Week of Rebellion closing day! Woodblock, screen print and so much more! Come for the art, stay for the fun! :)
---
Featured:
Stop the Fossil Fuel Industry, Now: List of events for Extinction Rebellion Boston's September week of rebellion

A compilation of books, movies, articles, and ways to take action to protect Black lives

Nadia Colburn, PhD and member of Extinction Rebellion Media team, discusses how to talk about the climate and ecological crisis with family and friends.
---
---
Upcoming Events:
Wed Oct 4th @ 9 a.m.

Thu Oct 5th @ 9 a.m.

Fri Oct 6th @ 9 a.m.