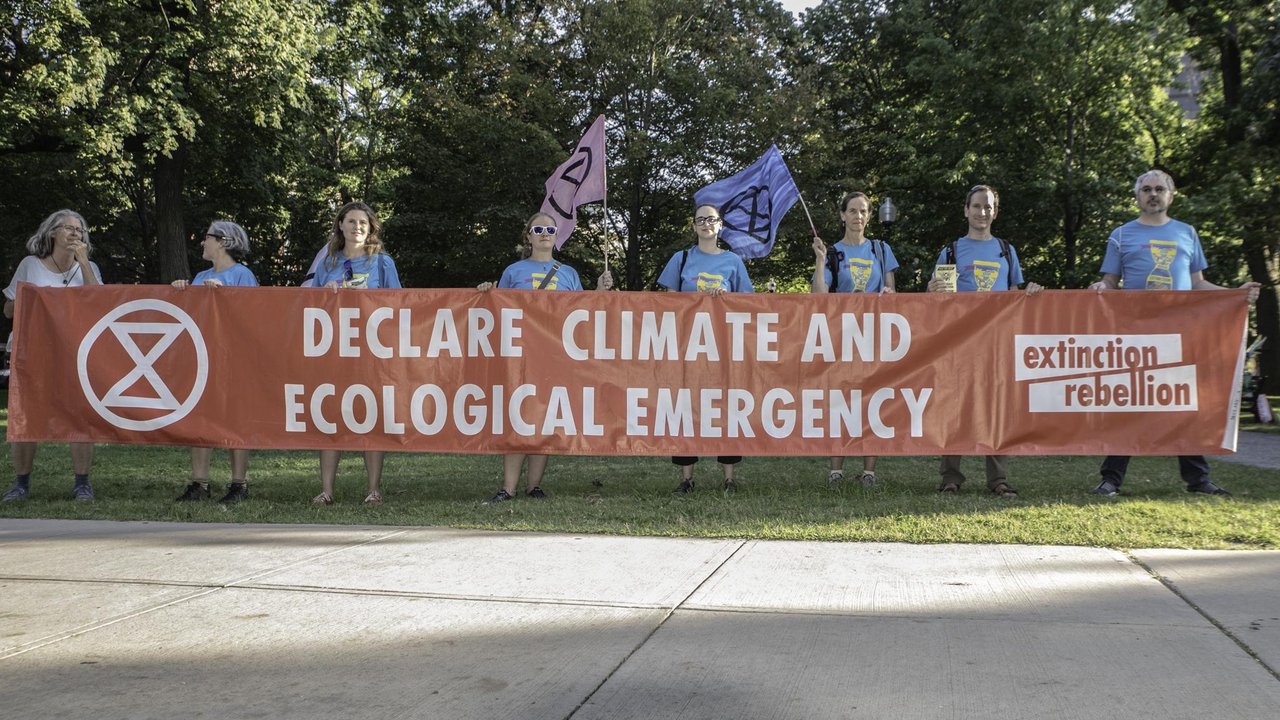 XR Boston's Public Statement on the 9/7 Gardner Museum Closure
Any journalists seeking more information on the Isabella Stewart Gardner action planned for September 7 should reach out to XRBoston.Media@gmail.com
XR Boston's public statement after the original March 18 2023 event: https://xrboston.org/press/undaunted-xr-boston-rallies-against-biodiversity-loss/
It is crucial for XR Boston to publicly address recently-published claims regarding a planned field trip to the Gardner Museum on September 7, before which the museum chose to close their business for the remainder of the evening, rather than allow a non-destructive group of concerned art-lovers to visit. No member of XR Boston intended to put art in the empty frames of the Isabella Stewart Gardner Museum on September 7, nor did we ever announce a plan to do so. We have been the targets of egregiously sloppy journalism. For the originally-planned demonstration on March 18, participants were prepared to hang original art in the Gardner museum's empty frames, after researching how to accomplish this action with no damage to museum property. The museum responded by closing their doors.
For the September 7th event, as publicly advertised on the XR Boston website for weeks beforehand, our members planned to reveal the same original art on t-shirts, with no contact made to any aspect of the Gardner's collection. The event planned for September 7th was a peaceful regenerative field trip to allow members of our community to experience the Gardner Museum's collection while discussing the parallels and divergences of loss between the 13 paintings stolen during the Gardner heist in 1990 and the loss of over 1 million species since that day. This event was, publicly and honestly, planned to be in no way destructive to the museum, its collection, its staff, or its guests. We do not understand the museum's decision to close their doors citing our organization without reaching out to us beforehand, or without properly reading our website material on the event.
It's important to emphasize that XR Boston is not protesting the Isabella Stewart Gardner museum, and has never protested the Isabella Stewart Gardner museum. Their director Peggy Fogelman seems confused on this point, based on statements she made after the March 18 demonstration, and again after September 7. The Gardner museum simply serves as a conversation-starter, because Isabella Stewart Gardner dedicated so much of her life to protecting other species on our planet, and because the museum is a place where our society openly discusses loss after the heist of 13 paintings in 1990. XR Boston hoped to use this platform to discuss the loss of more than 1 million species from our planet since those paintings disappeared. Our culture's understanding of loss and grief is so limited that we are able to enthusiastically discuss this small disappearance, but willfully ignore the rapid and irreversible disappearance of our livable future. It is crucial that we as a society begin to expand this conversation, in order to divert from disaster. We need to discuss biodiversity loss and how it affects our species, immediately. The Isabella Stewart Gardner museum is not, and never will be, a target for XR Boston. This issue of biodiversity loss is so much bigger than all of us that it would be absurd to pretend otherwise.

Here is a quote from one of our activists, Haley McB, which was included in our press release for the originally-planned March 18 action. "As an artist, I wanted to be a part of using art in this act of civil disobedience (Referencing the originally-planned March 18 action). We hope to draw attention to the fact that biodiversity loss will drastically affect humanity in every part of the globe, including right here in Massachusetts. We've already seen changes in weather patterns; what happens when we see food shortages and dwindling fresh water?"

Here is XR Boston's statement of demands for the government in reference to Biodiversity:

On the national level, President Biden is publicly claiming to commit to the "30x30" pledge, an effort by the global community to conserve 30% of terrestrial and marine habitat by 2030. Yet with the oil and gas drilling permits from his first year in office outpacing Trump's first year by 34% and his administration's approval of the Willow Project to allow new oil drilling in Alaska, these commitments are clearly being made in name only. In addition, many of his established 30x30 land protections are focused on the western US, which means that Governor Healey needs to implement a 30x30 commitment for the Commonwealth rather than waiting for national support. In Massachusetts, only approximately 5% of the land and 1.5% of the ocean are protected from logging and mining, a far cry from the 30% nationwide pledge. Extinction Rebellion urges both President Biden and Governor Healey to put a stop to logging and offshore drilling and to hold companies accountable for the mess they're causing.

The public must mobilize to hold the fossil fuel industry accountable and push for an end to the continuous development of yet more oil and gas infrastructure right here in Massachusetts. Constituents can call their state representatives to demand they commit to 30x30, protest local habitat loss in their own area, and join Extinction Rebellion or any climate-focused group to directly push back against inaction.
---
Featured:
Stop the Fossil Fuel Industry, Now: List of events for Extinction Rebellion Boston's September week of rebellion

A compilation of books, movies, articles, and ways to take action to protect Black lives

Nadia Colburn, PhD and member of Extinction Rebellion Media team, discusses how to talk about the climate and ecological crisis with family and friends.
---
---
Upcoming Events:
Wed Oct 4th @ 9 a.m.

Thu Oct 5th @ 9 a.m.

Fri Oct 6th @ 9 a.m.