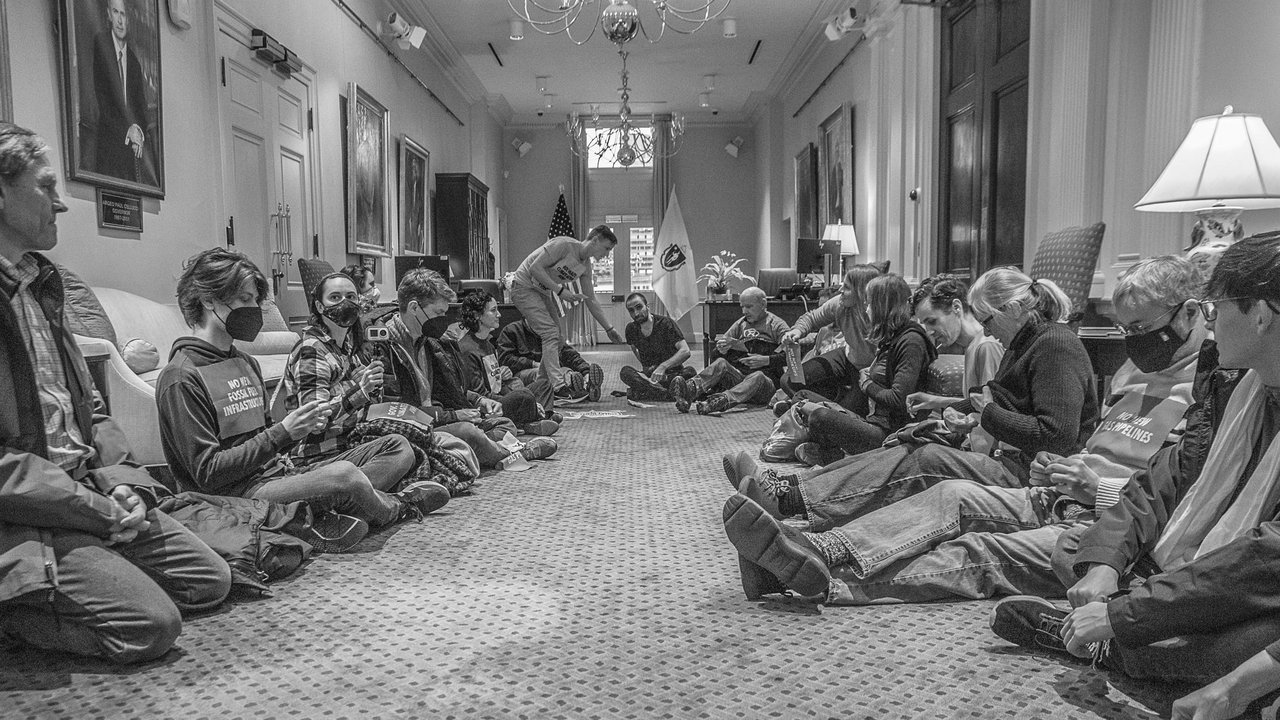 Climate activists don't need friends; Massachusetts needs a Climate Leader
On Thursday February 9 2023, members of XR Boston occupied the Massachusetts State House to demand that Maura Healey stop all new Fossil Fuel Infrastructure.
On Monday February 13 2023, this Opinion article was published in the Republican Editorial section of MassLive: ://www.masslive.com/opinion/2023/02/clean-energy-protest-shows-no-faith-in-governor-editorial.html


XR Boston released the following editorial letter in response:


Dear Republican Editorials,
We were so excited by the title of your recent editorial: "Clean energy protest shows no faith in governor." "Hurray!" we said to ourselves, "Someone who gets it!" However, as we continued to read, we realized with distress and disappointment that no, you don't really get it after all. To clarify: you are absolutely correct, we do not have faith in Governor Healey.
Throughout your editorial, you laud the climate goals set forth during the Baker administration, targeting a 50% reduction in carbon emissions by 2030, and net-zero by 2050. You seem to have missed two crucial facts, however. First, these are pathetic, weak, greenwashed goals proliferated by short-sighted, selfish individuals who neither care about the magnitude of the crisis we're facing, nor are interested in being part of the solution. Second, even these tragically unambitious goals are not going to be met unless we take radical action, and we do it now.
The result from the Intergovernmental Panel on Climate Change (IPCC) in 2021 was that net zero strategies for 2050 is too little, too late, and that without net negative strategies where we start removing carbon dioxide and other greenhouse gasses from the atmosphere, we're unlikely to keep global temperatures at 1.5 degrees Celsius above pre-industrial levels. According to NASA, if we manage to limit warming to 1.5 degrees Celsius, we reduce the number of people frequently exposed to extreme heat waves by about 420 million, with about 65 million fewer people exposed to exceptional heatwaves. At 2 degrees Celsius warming, deadly heat waves occur annually. This is a matter of life and death.
In September 2022, a report from the Boston Foundation found that the 2030 goal is already out of reach. We've failed to take any substantive action against climate change, and so we've already failed our initial goal. The second goal, net zero by 2050 (which, remember, is insufficient), would require a decades-long effort.
But look, we've said all this before. We included these facts in our press release for February 9th's "confrontation," as you've described. This was the message from our lawful, peaceful rally on the day of the inauguration. We've written letters, called, and tweeted. We've marched through the streets on Earth Day year after year, all while asking, pleading, and demanding immediate, serious action. So let's try something different with what time we have left.
In your editorial, you called Maura Healey one of the most friendly governors to climate activists. That may be true, but we have enough friends. We want someone friendly to the climate. We want someone friendly to the future.
Love and rage,
XR Boston
---
Featured:
Stop the Fossil Fuel Industry, Now: List of events for Extinction Rebellion Boston's September week of rebellion

A compilation of books, movies, articles, and ways to take action to protect Black lives

Nadia Colburn, PhD and member of Extinction Rebellion Media team, discusses how to talk about the climate and ecological crisis with family and friends.
---
---
Upcoming Events:
Wed Oct 4th @ 9 a.m.

Thu Oct 5th @ 9 a.m.

Fri Oct 6th @ 9 a.m.