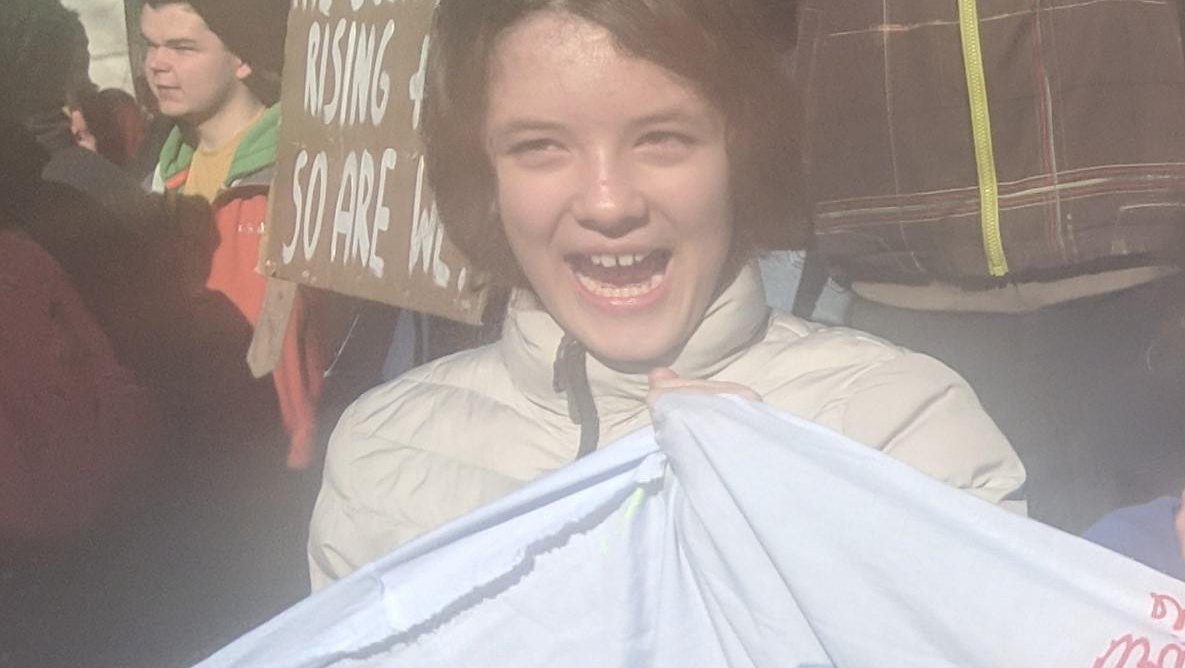 Meet Elizabeth: Youth Member of Extinction Rebellion Boston
Why I joined XR Boston and take action on the Climate Crisis
Climate change was always an issue that I knew was going to affect me. I just didn't act on it, or realize the absolute need for action before this summer's IPCC report was released. After the report came out, I ran home and sobbed for the rest of the day. I saw all of the news sites covering the report and then boom -- within 48 hours, they stopped covering it. Nothing motivated me more to do something about the climate crisis. We need constant and consistent climate crisis coverage to enable people to understand that human-caused climate change is a code red for humanity.
I had the privilege of growing up in a family where politics are regularly discussed, allowing me to get involved with XR without fear of being turned down for being 13. I get frustrated when I see politicians constantly ignoring the fact that the people the climate crisis is going to affect are kids my age, and yet they are still accepting donations from polluters. The average member of Congress is nearly 60, and the average Senator is 63. They won't live to see the worst effects of the decisions they're making - or not making.
Knowing that the climate crisis is happening right now and will only get worse unless we take immediate action, affecting people I love, is what made me want to join XR. I desperately don't want my children growing up in a Parable of the Sower society, where they have to worry about where to get water and food or have to wait in line for simple basics. We are already seeing this happen in low income countries, with Madgascar on the cusp of the first climate-change induced famine. As time progresses, these situations will become more frequent in more places. I am afraid.
I hope to graduate college in 2030, the same year that the IPCC gives as a deadline for real action. This makes me passionate to take action now. The fact is that the best time to act on climate change was around the time my parents were born. The second-best and the most urgent time for climate action is now.
---
Featured:
Stop the Fossil Fuel Industry, Now: List of events for Extinction Rebellion Boston's September week of rebellion

A compilation of books, movies, articles, and ways to take action to protect Black lives

Nadia Colburn, PhD and member of Extinction Rebellion Media team, discusses how to talk about the climate and ecological crisis with family and friends.
---
---
Upcoming Events:
Wed Oct 4th @ 9 a.m.

Thu Oct 5th @ 9 a.m.

Fri Oct 6th @ 9 a.m.