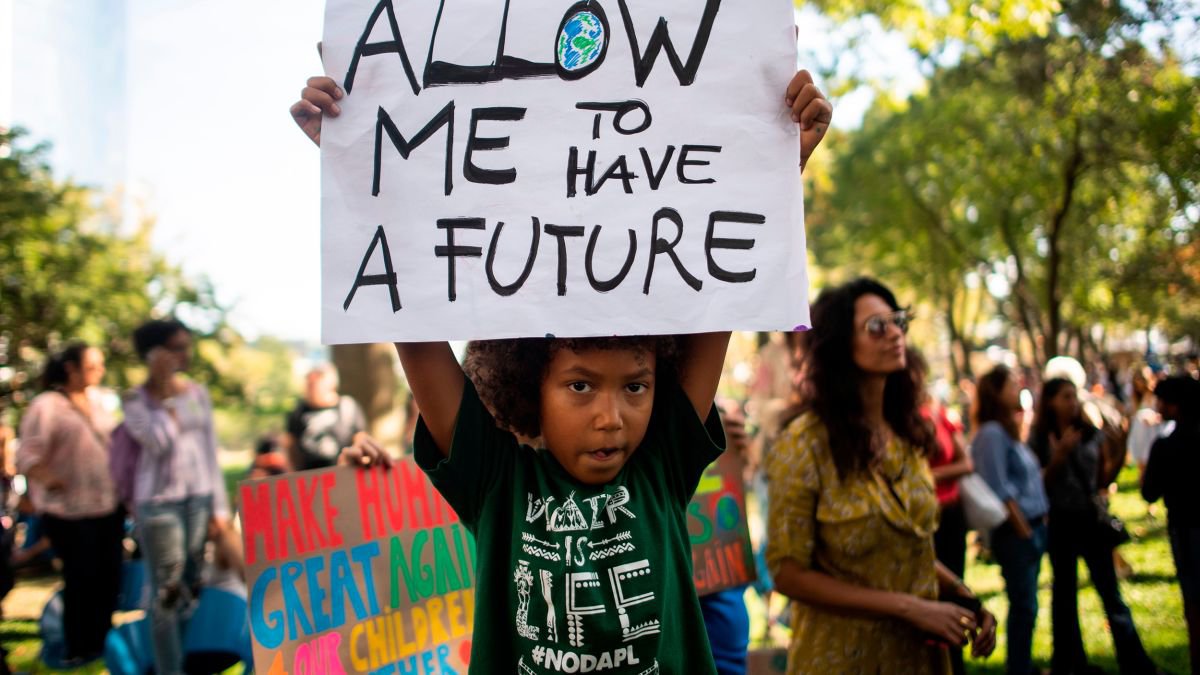 Scientific Research and Articles about the Climate and Ecological Crises
Good resource for citations when communicating with Press.
---
2050 is Too late; 7 years left to reach net zero emissions
NOAA, "Despite pandemic shutdowns, carbon dioxide and methane surged in 2020, Carbon dioxide levels are now higher than at anytime in the past 3.6 million years"
Despite pandemic shutdowns, carbon dioxide and methane surged in 2020 -Carbon dioxide levels are now higher than at anytime in the past 3.6 million years. Levels of the two most important anthropogenic greenhouse gases, carbon dioxide and methane, continued their unrelenting rise in 2020 despite the economic slowdown caused by the coronavirus pandemic response, NOAA announced today. The global surface average for carbon dioxide (CO2), calculated from measurements collected at NOAA's remote sampling locations, was 412.5 parts per million (ppm) in 2020, rising by 2.6 ppm during the year. The global rate of increase was the fifth-highest in NOAA's 63-year record, following 1987, 1998, 2015 and 2016. The annual mean at NOAA's Mauna Loa Observatory in Hawaii was 414.4 ppm during 2020.
World Meteorological Organization, "New climate predictions increase likelihood of temporarily reaching 1.5 °C in next 5 years"
There is about a 40% chance of the annual average global temperature temporarily reaching 1.5°C above the pre-industrial level in at least one of the next five years – and these odds are increasing with time, according to a new climate update issued by the World Meteorological Organization (WMO).
Carbon Brief, "Analysis: How much 'carbon budget' is left to limit global warming to 1.5C? "
Ultimately, as Peters has argued, the idea of a remaining carbon budget simply may not be very useful concept for strict emission targets, such as 1.5C. The rise in global temperatures is already close enough to 1.5C that small differences in calculations have a big impact.
IPCC, "Global Warming of 1.5 ºC"
An IPCC special report on the impacts of global warming of 1.5 °C above pre-industrial levels and related global greenhouse gas emission pathways, in the context of strengthening the global response to the threat of climate change, sustainable development, and efforts to eradicate poverty.
UNEP, "Emissions Gap Report 2019"
Video: The report presents the latest data on the expected gap in 2030 for the 1.5°C and 2°C temperature targets of the Paris Agreement. It considers different scenarios, from no new climate policies since 2005 to full implementation of all national commitments under the Paris Agreement. For the first time, it looks at how large annual cuts would need to be from 2020 to 2030 to stay on track to meeting the Paris goals.
MCC Berlin, "Remaining Carbon Budget"
According to the Special Report (see here, table 2.2),on the 1.5 degree target, the atmosphere can absorb, calculated from end-2017, no more than 420 gigatonnes (Gt) of CO2 if we are to stay below the 1.5°C threshold. Annual emissions of CO2 – from burning fossil fuels, industrial processes and land-use change – are estimated to be around 42 Gt per year, the equivalent of 1,332 tonnes per second. With emissions at a constant level, the budget would be expected to be used up in less than seven years from now. The budget for staying below the 2°C threshold, for its part, of approximately 1,170 Gt, would be exhausted in about 25 years.
IPCC, "Mitigation pathways compatible with 1.5°C in the context of sustainable development"
Under emissions in line with current pledges under the Paris Agreement (known as Nationally Determined Contributions, or NDCs), global warming is expected to surpass 1.5°C above pre-industrial levels, even if these pledges are supplemented with very challenging increases in the scale and ambition of mitigation after 2030 (high confidence). This increased action would need to achieve net zero CO2 emissions in less than 15 years. Even if this is achieved, temperatures would only be expected to remain below the 1.5°C threshold if the actual geophysical response ends up being towards the low end of the currently estimated uncertainty range.
NY Times, "Nations Must Drop Fossil Fuels, Fast, World Energy Body Warns"
A landmark report from the International Energy Agency says countries need to move faster and more aggressively to cut planet-warming pollution. Nations around the world would need to immediately stop approving new coal-fired power plants and new oil and gas fields and quickly phase out gasoline-powered vehicles if they want to avert the most catastrophic effects of climate change, the world's leading energy agency said Tuesday.
Phys.org, "1.5° C degrowth scenarios suggest need for new mitigation pathways"
The first comprehensive comparison of 'degrowth' scenarios with established pathways to limit climate change highlights the risk of over-reliance on carbon dioxide removal, renewable energy and energy efficiency to support continued global growth—which is assumed in established global climate modeling. Degrowth focuses on the global North and is defined as an equitable, democratic reduction in energy and material use while maintaining wellbeing. A decline in GDP is accepted as a likely outcome of this transition.
Phsy.org, "Few realistic scenarios left to limit global warming to 1.5°C"
Of the over 400 climate scenarios assessed in the 1.5°C report by the Intergovernmental Panel on Climate Change (IPCC), only around 50 scenarios avoid significantly overshooting 1.5°C. Of those only around 20 make realistic assumptions on mitigation options, for instance the rate and scale of carbon removal from the atmosphere or extent of tree planting, a new study shows. All 20 scenarios need to pull at least one mitigation lever at 'challenging' rather than 'reasonable' levels, according to the analysis. Hence the world faces a high degree of risk of overstepping the 1.5°C limit. The realistic window for meeting the 1.5°C target is very rapidly closing.
The Guardian, "No new oil, gas or coal development if world is to reach net zero by 2050, says world energy body"
Exploitation and development of new oil and gas fields must stop this year and no new coal-fired power stations can be built if the world is to stay within safe limits of global heating and meet the goal of net zero emissions by 2050, the world's leading energy organisation has said. In its strongest warning yet on the need to drastically scale back fossil fuels, the International Energy Agency (IEA) also called for no new fossil-fuel cars to be sold beyond 2035, and for global investment in energy to more than double from $2tn (£1.42tn) a year to $5tn (£3.54tn) The result would not be an economic burden, as some have claimed, but a net benefit to the economy.
Colombia Climate School, "Potentially Fatal Combinations of Humidity and Heat Are Emerging Across the Globe"
Steven Sherwood, a climatologist at the Australia's University of New South Wales, said, "These measurements imply that some areas of Earth are much closer than expected to attaining sustained intolerable heat. It was previously believed we had a much larger margin of safety."
NY Times, "More Than a Third of Heat Deaths Are Tied to Climate Change, Study Says"
IPCC steps up warning on climate tipping points in leaked draft report
Climate scientists are increasingly concerned that global heating will trigger tipping points in Earth's natural systems, which will lead to widespread and possibly irrevocable disaster, unless action is taken urgently. The impacts are likely to be much closer than most people realise, a a draft report from the world's leading climate scientists suggests, and will fundamentally reshape life in the coming decades even if greenhouse gas emissions are brought under some control.
---
Sixth Mass Extinction
CBS News, "Animal populations worldwide have declined nearly 70% in just 50 years, new report says"
Nearly 21,000 monitored populations of mammals, fish, birds, reptiles and amphibians, encompassing almost 4,400 species around the world, have declined an average of 68% between 1970 and 2016, according to the World Wildlife Fund's Living Planet Report 2020. Species in Latin America and the Caribbean, as well as global freshwater habitats, were disproportionately impacted, declining, on average, 94% and 84%, respectively.
Every two years, the World Wildlife Fund (WWF) releases its landmark report, revealing how far species populations have declined since 1970 — an important marker for the overall health of ecosystems. The latest report indicates that the rate populations are declining "signal a fundamentally broken relationship between humans and the natural world, the consequences of which — as demonstrated by the ongoing COVID-19 pandemic — can be catastrophic."
PNAS, "Vertebrates on the brink as indicators of biological annihilation and the sixth mass extinction"
The ongoing sixth mass extinction may be the most serious environmental threat to the persistence of civilization, because it is irreversible. Thousands of populations of critically endangered vertebrate animal species have been lost in a century, indicating that the sixth mass extinction is human caused and accelerating. The acceleration of the extinction crisis is certain because of the still fast growth in human numbers and consumption rates. In addition, species are links in ecosystems, and, as they fall out, the species they interact with are likely to go also. In the regions where disappearing species are concentrated, regional biodiversity collapses are likely occurring. Our results reemphasize the extreme urgency of taking massive global actions to save humanity's crucial life-support systems.
National Geographic, "One million species at risk of extinction, UN report warns"
The bonds that hold nature together may be at risk of unraveling from deforestation, overfishing, development, and other human activities, a landmark United Nations report warns. Thanks to human pressures, one million species may be pushed to extinction in the next few years, with serious consequences for human beings as well as the rest of life on Earth.
"The evidence is crystal clear: Nature is in trouble. Therefore we are in trouble," said Sandra Díaz, one of the co-chairs of the Global Assessment Report on Biodiversity and Ecosystem Services. A 40-page "Summary for Policy Makers" of the forthcoming full report (expected to exceed 1,500 pages) was released May 6 in Paris.
BBC, "Mark Carney: Climate crisis deaths 'will be worse than Covid"
"When you look at climate change from a human mortality perspective, it will be the equivalent of a coronavirus crisis every year from the middle of this century, and every year, not just a one-off event. So it is an issue that needs to be addressed now."
But governments pouring trillions of dollars into stimulus plans to rescue their ailing economies are mainly addressing job losses and the economic damage inflicted from lockdowns. Very little of that cash is heading towards reducing carbon emissions, although emissions have fallen in the past year because people aren't travelling as much. Mr Carney, who is tasked with persuading policymakers, chief executives, bankers and investors to focus on the environment, said: "The scale of investment in energy, sustainable energy and sustainable infrastructure needs to double.
IPBES, "IPBES GLOBAL ASSESSMENT REPORT"
If we want to halt biodiversity loss, slow the deterioration of nature and meet biodiversity, climate and sustainable development goals by 2030, "business as usual" will not work and will instead drive societies and economies to more risks. While implementation of policy responses and actions to conserve and manage nature more sustainably has progressed, it has not progressed sufficiently to stem the direct and indirect drivers of nature deterioration. We need to put our societies on a transformative change through rapid and improved implementation of bold policy instruments, sustainable supply chains, and institutional innovation. Read more here.
Insect apocalypse: German bug watchers sound alarm
The main drivers appeared to be habitat loss and land conversion to intensive agriculture and urbanisation, followed by pollution, mainly from pesticides and fertilisers, invasive species and climate change.
"The conclusion is clear," they wrote. "Unless we change our ways of producing food, insects as a whole will go down the path of extinction in a few decades."
---
Sea Level Rise & Coastal Flooding
MSN, "Sea-level rise from climate change could be worse than projected"
Of the many threats from climate change, sea-level rise will most certainly be among the most impactful, making hundreds of thousands of square miles of coastline uninhabitable and potentially displacing over 100 million people worldwide by the end of the century. This threat is a top concern for national security experts because forced migration poses significant risks to international security and stability.
"Underwater", Union of Concerned Scientists, 2018
More than 300,000 of today's coastal homes, with a collective market value of about $117.5 billion today, are at risk of chronic inundation in 2045—a timeframe that falls within the lifespan of a 30-year mortgage issued today. Approximately 14,000 coastal commercial properties, currently assessed at a value of roughly $18.5 billion, are also at risk during that timeframe.
By the end of the century, homes and commercial properties currently worth more than $1 trillion could be at risk. This includes as many as 2.4 million homes—the rough equivalent of all the homes in Los Angeles and Houston combined—that are collectively valued today at approximately $912 billion.
WBUR, "Sea Level Rise Could Threaten 90,000 Homes In Mass., Study Finds"
By the end of the century, a new study from the Union of Concerned Scientists finds that sea level rise could cause half the homes in Hull to face flooding every other week. That goes for a third of the homes in Cambridge, Provincetown and Salisbury — and at least 10 percent of the homes in 21 other coastal communities in the state. In Boston alone, 32,640 homes could face the threat of chronic flooding, the study finds, pointing to a group of homes that now constitute more than $80 million of the city's tax revenue.
Nature, "Constraints on global mean sea level during Pliocene warmth"
Here we show that during the mid-Piacenzian Warm Period, which was on average two to three degrees Celsius warmer than the pre-industrial period5, the GMSL was about 16.2 metres higher than today owing to global ice-volume changes, and around 17.4 metres when thermal expansion of the oceans is included. During the even warmer Pliocene Climatic Optimum (about four degrees Celsius warmer than pre-industrial levels)6, our results show that the GMSL was 23.5 metres above the present level, with an additional 1.6 metres from thermal expansion.
---
Wildfires and Extreme Weather Events
NY Times, 'Why Does California Have So Many Wildfires?'
The (changing) climate. People. Even if the conditions are right for a wildfire, you still need something or someone to ignite it. ... Fire suppression. It's counterintuitive, but the United States' history of suppressing wildfires has actually made present-day wildfires worse. The Santa Ana winds.
Science Brief, "Climate change is probably increasing the intensity of tropical cyclones"
Warming of the surface ocean from anthropogenic (human-induced) climate change is likely fuelling more powerful TCs. The destructive power of individual TCs through flooding is amplified by rising sea level, which very likely has a substantial contribution at the global scale from anthropogenic climate change. In addition, TC precipitation rates are projected to increase due to enhanced atmospheric moisture associated with anthropogenic global warming. The proportion of severe TCs (category 3 & 5) has increased, possibly due to anthropogenic climate change.
---
Pandemics
Harvard, "Coronavirus and Climate Change"
We don't have direct evidence that climate change is influencing the spread of COVID-19, but we do know that climate change alters how we relate to other species on Earth and that matters to our health and our risk for infections. As the planet heats up, animals big and small, on land and in the sea, are headed to the poles to get out of the heat. That means animals are coming into contact with other animals they normally wouldn't, and that creates an opportunity for pathogens to get into new hosts.
Many of the root causes of climate change also increase the risk of pandemics. Deforestation, which occurs mostly for agricultural purposes, is the largest cause of habitat loss worldwide. Loss of habitat forces animals to migrate and potentially contact other animals or people and share germs. Large livestock farms can also serve as a source for spillover of infections from animals to people. Less demand for animal meat and more sustainable animal husbandry could decrease emerging infectious disease risk and lower greenhouse gas emissions. We have many reasons to take climate action to improve our health and reducing risks for infectious disease emergence is one of them.
WFYI, "How Climate Change Increases Our Risk For Pandemics"
Climate change may be putting people at risk for more pandemics like COVID-19. Habitat loss due to climate is bringing animals that can transmit disease in contact with humans more often.
---
Crop Failure (Floods,Droughts, and extreme weather)
Ecowatch, "Lack of Wild Bees Causes Crop Shortage, Could Lead to Food Security Issues"
The research further noted that pollinator declines could "translate directly" to decreased production of most of the crops studied and that wild bees "contribute substantially" to the pollination of most studied crops. Declines in both managed honeybees and wild bees raise serious concerns about global food security, the study said, because most of the world's crops rely on pollinators.
Inside Climate News, "Think Covid-19 Disrupted the Food Chain? Wait and See What Climate Change Will Do"
It also revealed a glaring problem: Though researchers have known for decades that climate change will roil farming and food systems, there exists no clear global strategy for building resilience and managing risks in the world's food supply, nor a coherent way to tackle the challenge of feeding a growing global population, on a warming planet where food crises are projected to intensify.
Carbon Brief, "The past few months have seen locust swarms as large as entire cities sweep across countries in East Africa and surrounding regions."
With each insect able to eat its two-gram body weight in food each day, it is estimated that the swarms of billions are devouring enough crops to threaten the food supply of millions of people. Some media reports have pointed to a possible link between the current outbreak and climate change.
NY Times, "Climate Change Threatens the World's Food Supply, United Nations Warns"
---
Water Shortages
Phys.org, "Climate change is altering terrestrial water availability"
Seneviratne adds: "Our study is the first to establish at a global level the connection between the water availability during dry seasons, which is so important to society and ecosystems, and human-induced climate change. The results also show a tendency towards greater aridity in the northern mid-latitudes—which include, for example, Switzerland—where conditions have become drier in summer months."
Global Risk Insights, "The growing water crisis in China"
Climate change exacerbates this situation. The melt-water from the Qinghai-Tibetan Plateau significantly feeds the Yangtze and Yellow Rivers; the Yangtze alone supports 584 million people and serves an economic zone that constitutes 42% of GDP. According to The State Laboratory of Cryospheric Sciences in China, run off into the Yangtze decreased by 13.9% during the 1990s.
UN Water, "World Water Development Report 2018"
The global demand for water has been increasing at a rate of about 1% per year over the past decades as a function of population growth, economic development and changing consumption patterns, among other factors, and it will continue to grow significantly over the foreseeable future. Industrial and domestic demand for water will increase much faster than agricultural demand, although agriculture will remain the largest user overall. The vast majority of the growth in demand for water will occur in countries with developing or emerging economies. At the same time, the global water cycle is intensifying due to climate change, with wetter regions generally becoming wetter and drier regions becoming even drier. Other global changes (e.g., urbanisation, de‐forestation, intensification of agriculture) add to these challenges.
---
Tipping Points and Hothouse Earth
PNAS, "Future of the human climate niche"
We show that for thousands of years, humans have concentrated in a surprisingly narrow subset of Earth's available climates, characterized by mean annual temperatures around ∼13 °C. This distribution likely reflects a human temperature niche related to fundamental constraints. We demonstrate that depending on scenarios of population growth and warming, over the coming 50 y, 1 to 3 billion people are projected to be left outside the climate conditions that have served humanity well over the past 6,000 y. Absent climate mitigation or migration, a substantial part of humanity will be exposed to mean annual temperatures warmer than nearly anywhere today.
Large quantities of organic carbon are stored in frozen soils (permafrost) within Arctic and sub-Arctic regions. A warming climate can induce environmental changes that accelerate the microbial breakdown of organic carbon and the release of the greenhouse gases carbon dioxide and methane. This feedback can accelerate climate change, but the magnitude and timing of greenhouse gas emission from these regions and their impact on climate change remain uncertain.
The Guardian, "Greenland ice sheet on brink of major tipping point, says study"
A significant part of the Greenland ice sheet is on the brink of a tipping point, after which accelerated melting would become inevitable even if global heating was halted, according to new research. Rising temperatures caused by the climate crisis have already seen trillions of tonnes of Greenland's ice pour into the ocean. Melting its ice sheet completely would eventually raise global sea level by 7 metres.
The Guardian, "Brazilian Amazon released more carbon than it absorbed over past 10 years"
The Brazilian Amazon released nearly 20% more carbon dioxide into the atmosphere over the past decade than it absorbed, according to a startling report that shows humanity can no longer depend on the world's largest tropical forest to help absorb manmade carbon pollution.
The Hill, "Arctic warming three times faster than planet as a whole: research"
A new report reveals that the Arctic is warming at a faster pace than the rest of the Earth and could experience its first summer without any sea ice by 2050 under most scenarios where the world is unable to limit climate change. The study, released by the Arctic Monitoring and Assessment Programme (AMAP), found that the "vast majority" of climate models predict that the Arctic would begin experiencing summers in which all sea ice in the region melts away by 2050. The Arctic region has also warmed by more than 3 degrees Celsius since 1979, according to the report, compared to about 1 degree Celsius for the world as a whole.
Grist, "The Point of No Return"
The particular danger, according to the Nature paper's authors, is that even though change in a tipping element may happen slowly on a human timescale, once a certain threshold in the system is crossed, it can become unstoppable. This means that even if the planet's temperature is stabilized, the transition of certain Earth systems from one state to another could pick up speed, like a rollercoaster car that's already gone over the apex of a track.
The Guardian, "Climate tipping points could topple like dominoes, warn scientists"
The new research examined the interactions between ice sheets in West Antarctica, Greenland, the warm Atlantic Gulf Stream and the Amazon rainforest. The scientists carried out 3m computer simulations and found domino effects in a third of them, even when temperature rises were below 2C, the upper limit of the Paris agreement.
IPCC steps up warning on climate tipping points in leaked draft report
Climate scientists are increasingly concerned that global heating will trigger tipping points in Earth's natural systems, which will lead to widespread and possibly irrevocable disaster, unless action is taken urgently. The impacts are likely to be much closer than most people realise, a a draft report from the world's leading climate scientists suggests, and will fundamentally reshape life in the coming decades even if greenhouse gas emissions are brought under some control.
Nature, "Climate change and the permafrost carbon feedback"
PNAS, "RCP8.5 tracks cumulative CO2 emissions"
---
Climate Migration
NY Times, "THE GREAT CLIMATE MIGRATION"
As they have looked more closely, migration researchers have found climate's subtle fingerprints almost everywhere. Drought helped push many Syrians into cities before the war, worsening tensions and leading to rising discontent; crop losses led to unemployment that stoked Arab Spring uprisings in Egypt and Libya; Brexit, even, was arguably a ripple effect of the influx of migrants brought to Europe by the wars that followed. And all those effects were bound up with the movement of just two million people. As the mechanisms of climate migration have come into sharper focus — food scarcity, water scarcity and heat — the latent potential for large-scale movement comes to seem astronomically larger.
CMCC Observatory, "Environmental Migrants: Up to 1 Billion by 2050"
There are currently 64 million forced migrants in the world fleeing wars, hunger, persecution and a growing force: climate change. UN forecasts estimate that there could be anywhere between 25 million and 1 billion environmental migrants by 2050. Understanding the climate change-migration nexus will prove instrumental in addressing our current climate emergency.
---
Collapse of Civilization
CBS News, "Human civilization faces "existential risk" by 2050 according to new Australian climate change report"
A new report by Australian climate experts warns that "climate change now represents a near- to mid-term existential threat" to human civilization. In this grim forecast — which was endorsed by the former chief of the Australian Defense Force — human civilization could end by 2050 due to the destabilizing societal and environmental factors caused by a rapidly warming planet.
Vice, "The Collapse of Civilization May Have Already Begun"
These are not the words of a tinfoil hat-donning survivalist. This is from a paper delivered by a senior sustainability academic at a leading business school to the European Commission in Brussels, earlier this year. Before that, he delivered a similar message to a UN conference: "Climate change is now a planetary emergency posing an existential threat to humanity."
---
Indigenous Knowledge & Land Protection to prevent Ecological Collapse
Nation of Change, "Climate crisis: What we can learn from indigenous traditions"
Indigenous people around the world have lived in concert with nature for centuries, practicing responsible land management, regenerative farming practices and water conservation. But as Indigenous populations continue to be pushed off of their lands by development, it's more important than ever to learn how their practices can counter the climate crisis.
"By ignoring what Indigenous people know about how to protect their forests, we lose potential solutions to the climate crisis. We lose time and we lose money. It is unstrategic and unethical," Marcia Nunes Macedo and Valéria Paye Pereira wrote in The New York Times.
UNU, "Why Traditional Knowledge Holds the Key to Climate Change"
Indigenous peoples, however, are not mere victims of climate change. Comprising only four per cent of the worlds population (between 250 to 300 million people), they utilize 22 per cent of the world's land surface. In doing so, they maintain 80 per cent of the planet's biodiversity in, or adjacent to, 85 per cent of the world's protected areas. Indigenous lands also contain hundreds of gigatons of carbon — a recognition that is gradually dawning on industrialized countries that seek to secure significant carbon stocks in an effort to mitigate climate change.
With collective knowledge of the land, sky and sea, these peoples are excellent observers and interpreters of change in the environment. The ensuing community-based and collectively-held knowledge offers valuable insights, complementing scientific data with chronological and landscape-specific precision and detail that is critical for verifying climate models and evaluating climate change scenarios developed by scientists at much broader spatial and temporal scale. Moreover, indigenous knowledge provides a crucial foundation for community-based adaptation and mitigation actions that sustain resilience of social-ecological systems at the interconnected local, regional and global scales. While unmitigated climate change poses a growing threat to the survival of indigenous peoples, more often than not they continue to be excluded from the global processes of decision and policymaking, such as official UN climate negotiations, that are defining their future.
We Forum, "This is how trees could help solve the climate crisis"
But all of the proposed solutions – from electricity generation, to transport, food, education and land use – have one thing in common: primarily, they only prevent future emissions. To stop climate change, we must draw down the carbon already emitted into the atmosphere.
How do we do this? Ecologically speaking, trees are the most effective means to capture and store carbon. Until now, forest restoration has not been seriously considered as a climate change mitigation strategy because we have no quantitative information about what is possible. Without any scientific evidence, we have not been able to quantify the true contribution of forest restoration, and we don't know whether this could capture an extra 10 or 110 gigatonnes of carbon.
World must rewild on massive scale to heal nature and climate, says UN
The world must rewild and restore an area the size of China to meet commitments on nature and the climate, says the UN, and the revival of ecosystems must be met with all the ambition of the space race.
Existing conservation efforts are insufficient to prevent widespread biodiversity loss and ecosystem collapse, the global body has warned at the launch of the decade on ecosystem restoration, an urgent call for the large-scale revival of nature in farmlands, forests and other ecosystems.
---
Social Justice is Climate Justice
Oxfam, "World's richest 10% produce half of carbon emissions while poorest 3.5 billion account for just a tenth"
The poorest half of the world's population - 3.5 billion people - is responsible for just 10 percent of carbon emissions, despite being the most threatened by the catastrophic storms, droughts, and other severe weather shocks linked to climate change. These are the findings of a new Oxfam report, released during the ongoing climate talks in Paris, which also shows the world's richest 10 percent produce around half of all emissions.
Yale 360, "Unequal Impact: The Deep Links Between Racism and Climate Change"
The killing of George Floyd by Minneapolis police and the disproportionate impact of Covid-19 on African Americans, Latinos, and Native Americans have cast stark new light on the racism that remains deeply embedded in U.S. society. It is as present in matters of the environment as in other aspects of life: Both historical and present-day injustices have left people of color exposed to far greater environmental health hazards than whites.
---
Economic Cost
NRDC, "What We'll Pay if Global Warming Continues Unchecked"
This report introduces a revised PAGE model, loosening the restrictive assumptions on future impacts, which produces an estimate of a loss of 3.6 percent of U.S. output in 2100 for economic, noneconomic, and catastrophic damages combined.
---
Green Growth is not a Solution
Hickel and Kallis, "Is Green Growth Possible?"
The notion of green growth has emerged as a dominant policy response to climate change and ecological breakdown. Green growth theory asserts that continued economic expansion is compatible with our planet's ecology, as technological change and substitution will allow us to absolutely decouple GDP growth from resource use and carbon emissions. This claim is now assumed in national and international policy, including in the Sustainable Development Goals. But empirical evidence on resource use and carbon emissions does not support green growth theory. Examining relevant studies on historical trends and model-based projections, we find that: (1) there is no empirical evidence that absolute decoupling from resource use can be achieved on a global scale against a background of continued economic growth, and (2) absolute decoupling from carbon emissions is highly unlikely to be achieved at a rate rapid enough to prevent global warming over 1.5°C or 2°C, even under optimistic policy conditions. We conclude that green growth is likely to be a misguided objective, and that policymakers need to look toward alternative strategies.
---
Negative Emissions Tech is Not Enough
The Guardian, "Sucking carbon out of the air is no magic fix for the climate emergency"
A future where carbon is scrubbed from the atmosphere is also manna from heaven for the enemies of a rapid transition away from fossil fuels. The greater the negative emissions, the less decarbonisation is needed. Negative emissions technologies are deployed as a weapon to avoid taking serious action on climate. The oil giant Shell, for example, is rolling out a scheme this autumn for UK drivers to pay an extra 1p per litre on their petrol to have this global corporation plant a tree to convince motorists that they can "drive neutral" using "natural climate solutions". As the electric vehicle revolution approaches, Shell is again engaged in a sophisticated lobbying and disinformation campaign, putting its short-term profits above all else.
---
Greenwashing
Prospect.org, "BlackRock's 'Greenwashing' Threatens to Undermine Climate Action"
Fake environmentalism is an especially rampant and worrisome form of corporate propaganda—indeed, there is even a specific term for it. Scientific American defined the "essence" of "greenwashing" as efforts "falsely conveying to consumers that a given product, service, company or institution factors environmental responsibility into its offerings and/or operations." If you want an idea of how empty these promises tend to be, consider that Donald Trump once signed a "Business Leaders" letter in The New York Times urging then-President Obama to aggressively push for climate action at the 2009 Copenhagen talks.
One of America's leading greenwashing companies is BlackRock. BlackRock has combined greenwashing public-relations efforts with revolving-door hiring practices to present themselves as fighting climate change even as their company's practices are making it even less likely our society will respond to the climate crisis.
Commondreams, "JPMorgan Chase Just Became the World's Most Dangerous Bank"
Imagine you are the CEO of an oil firm. Your company owns 1,000 oil wells; it doesn't own any windmills. Now Chase gives you a $10 billion loan. You use that loan to buy 400 new oil wells and 200 windmills. You now own 400 additional oil wells. This means you are digging up and burning more oil than ever before; your overall contributions to climate change have gone up significantly. But because you are now also profiting from wind power, the "carbon intensity" of your company has gone down―an accounting trick that enables your oil company to both expand oil production and meet Chase's callow climate targets.
Vox, "ExxonMobil wants you to feel responsible for climate change so it doesn't have to"
From the 1970s through the 1990s, most of the company's PR efforts focused on casting doubt on the scientific consensus that burning fossil fuels was warming the planet. But by the mid-2000s, it was taking a more sophisticated, nuanced approach.
"Energy-saving consumers can make a real difference," it said in 2007, listing ways consumers can "Be smart about electricity use," "Heat and cool your home efficiently," and "Improve your gas mileage" to address climate change. Another ad in 2008 looks to the auto industry: "It is important we reduce greenhouse gas emissions, too. Improving the efficiency of the vehicles people drive is one way to do so."
There are many examples in ExxonMobil's advertising materials and other documents right up to 2019, all doing the same thing: Deflecting attention away from the oil company's role in fueling climate change by supplying fossil fuels and turning attention toward consumer demand for, and dependency on, its products.
Mashable, "The carbon footprint sham A 'successful, deceptive' PR campaign"
So when BP tweets an ad encouraging you to "Find out your #carbonfootprint" with their "new calculator," it's time to rethink the use of the term. While superficially innocuous, "carbon footprint" is intended to manipulate your thinking about one of the greatest environmental threats of our time. (The threat of nuclear warfare with the potential for both the harrowing spread of radioactive material and the development of a nuclear winter are in the running, too.)
"This industry has a proven track record of communicating strategically to confuse the public and undermine action, so we should avoid falling into their rhetorical traps," said Geoffrey Supran, a science historian at Harvard University who investigates the tactics of fossil fuel interests.
---
Emergency on Planet Earth (created by XR UK)
XR UK, "Emergency on Planet Earth"
This guide Tells The Truth about what's happening, why, and what we can do. Written by Dr Emily Grossman with the support of the XR Scientists community. Fact-checked and reviewed by a wide range of experts.
---
Local to Massachusetts
Boston Under Water: WBUR Series Starts June 14Boston Under Water: WBUR Series Starts June 14
The pace of sea-level rise in Boston is picking up. Scientists say we can expect 9 more inches over 2016 levels by 2030, and a whopping 40 inches by 2070.
Sea-level rise due to climate change is inevitable. How well we protect ourselves — especially in coastal cities like Boston — depends a lot on how and when we respond. Boston Under Water, a new series from WBUR's environmental reporting team, will look at how our city is thinking through some of the challenges that lie ahead. From constructing berms and wetlands to measuring stormwater flooding to thinking up new modes of transportation, Boston Under Water will probe into the needs, possible solutions, and questions around equity and effectiveness.
Fading Winters, Hotter Summers Make the Northeast America's Fastest Warming Region
The climate patterns Connecticut exhibits are similar to the rest of the Northeastern states. If current trends continue, by 2035, the average temperature of the entire Northeast region will have risen 2 degrees Celsius since the pre-industrial era, according to the Fourth National Climate Assessment.
---
Featured:
Take action on the climate and ecological crises from the comfort of your home!

A compilation of books, movies, articles, and ways to take action to protect Black lives

Nadia Colburn, PhD and member of Extinction Rebellion Media team, discusses how to talk about the climate and ecological crisis with family and friends.
---
---
Upcoming Events:
Thu Dec 2nd @ 6:30 p.m.

Sat Dec 4th @ 10 a.m.

Sun Dec 5th @ 10:30 a.m.